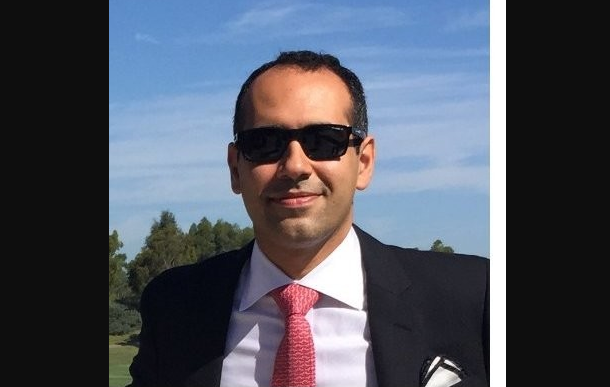 A former Aberdeen oil and gas engineer was named among the UK victims of the tragic Ukraine International Airlines crash in Iran.
Sam Zokaei, a 42-year old BP reservoir engineer who was part of the Granite City's Latin dance scene, was identified as one of the three UK victims on board the fateful Boeing-737 flight out of Tehran's Imam Khomeini airport.
Mr Zokaei, a dual Iranian-British citizen who was holidaying in Iran, had worked with BP for more than 14 years.
He lived in Aberdeen between 2004 and 2007, was educated at Edinburgh's Heriot-Watt University, but moved to London nearly five years ago.
North Sea giant BP confirmed the news last night, adding that the company was "shocked and deeply saddened" to learn of Mr Zokaei's death.
One Aberdeen acquaintance described Mr Zokaei as a "very humble" and "soft spoken guy who was always polite".
Justin Nathan added that that he was "deeply shocked" at the news.
It is also understood that Mr Zokeai was a budding salsa dancer during his time in Aberdeen, attending classes at Latin Dance Aberdeen held at the Exodus nightspot.
A Ukrainian Boeing-737 carrying 176 people bound for Kiev crashed in Tehran just after 02:40 GMT on Tuesday morning.
Officials said on Tuesday morning there was "no chance" of survivors being discovered.
A spokeswoman for BP said: "With the deepest regret, we can confirm that one of our colleagues at BP, Sam Zokaei, was a passenger on the Ukraine International Airlines plane that crashed in Iran this morning, reportedly with no survivors.
"We are shocked and deeply saddened by this tragic loss of our friend and colleague and all of our thoughts are with his family and friends."
The 176 passengers were killed when the Boeing 737-800 NG plane crashed following take-off.
According to the passenger details, 82 Iranians, 63 Canadians, 11 Ukrainians including all nine crew, 10 Swedes, four Afghans, three Britons and three Germans were on board Ukraine International Airlines flight PS752.
The plane had undergone a routine maintenance check on Monday.
The Ukrainian Embassy in Tehran initially blamed engine failure before removing the comment.
The Iranian Government said terrorism had "played no part" in the crash.
Last night, foreign secretary Dominic Raab expressed his "deepest condolences" to all the families of the victims involved in the UIA crash.
He described it as a "tragic loss of life".
Recommended for you
X

How second industrial revolution was cast to the wind