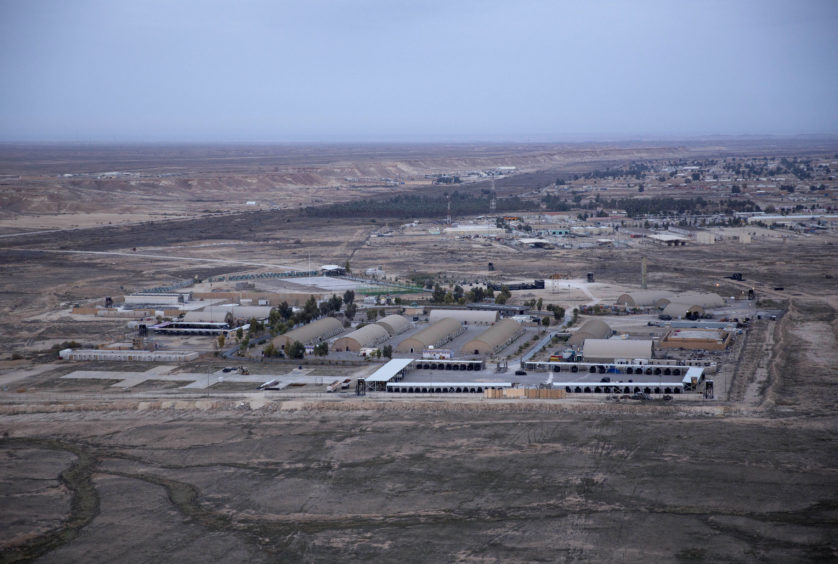 Analysts have warned uncertainty on the global oil price could continue for weeks amid the US-Iran conflict.
The price of Brent crude surged to nearly $70 earlier in response to Iran's missile strike on Iraqi air bases housing US troops, in retaliation to the killing of general Qasem Soleimani.
Professor Alex Kemp, petroleum economist at Aberdeen University, said traders think there's a possibility oil and gas installations in the Middle East "could be hit" amid the conflict, leading to the price surge.
He added: "They will be worried about the possibility that oil installations, which could be anywhere in the Middle East, and could actually be tankers as well as oil installations in Saudi Arabia or Iraq could be hit and damaged.
"The only thing that is for sure is there is a premium on the price now because they think there is some chance that there will be some incidents that will disrupt the flow or the transportation of the oil.
Professor Kemp said the volatile oil price could continue for weeks.
For the North Sea, he estimated any elevated price would "improve cash flow for the companies and improve tax revenue to the government", however it is unlikely to benefit over a sustained period.
He added: "The investors will know that if it goes above $70 that's not because of the fundamentals of supply and demand in the world market
"In a long-term investment, where you're spending a billion dollars or more, the investors wouldn't believe there is enough evidence that it could last several years."
His colleague, professor Paul de Leeuw, head of the energy transition institute at the Robert Gordon University, agreed that prices will remain volatile for some time.
He said: "Although no physical oil flow has been affected yet, the ongoing conflict between Iran and the USA has had a material impact on the oil price. Brent crude increased by over $5/barrel since the start of the conflict, easing back a little over the last 24 hours.
"This is the highest level it has been since the attack on the Saudi oil facilities in September last year.
"Given the ongoing uncertainties and the significant escalation potential, oil prices are likely to be volatile until the conflict is settled.
"It is of course too early to assess the potential impact for the UK oil and gas industry, but with oil representing roughly 60% of the UK's total hydrocarbon production, every $1/barrel change in oil prices (over the year) could impact production revenues by around $350 million."
Recommended for you

Oil's wild ride is driven by a disruptive band of bot traders