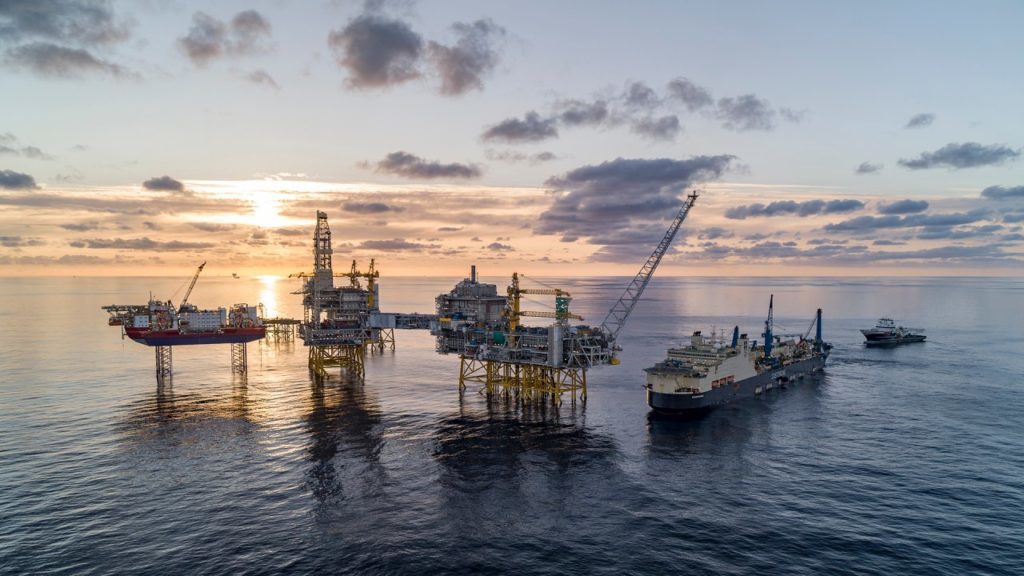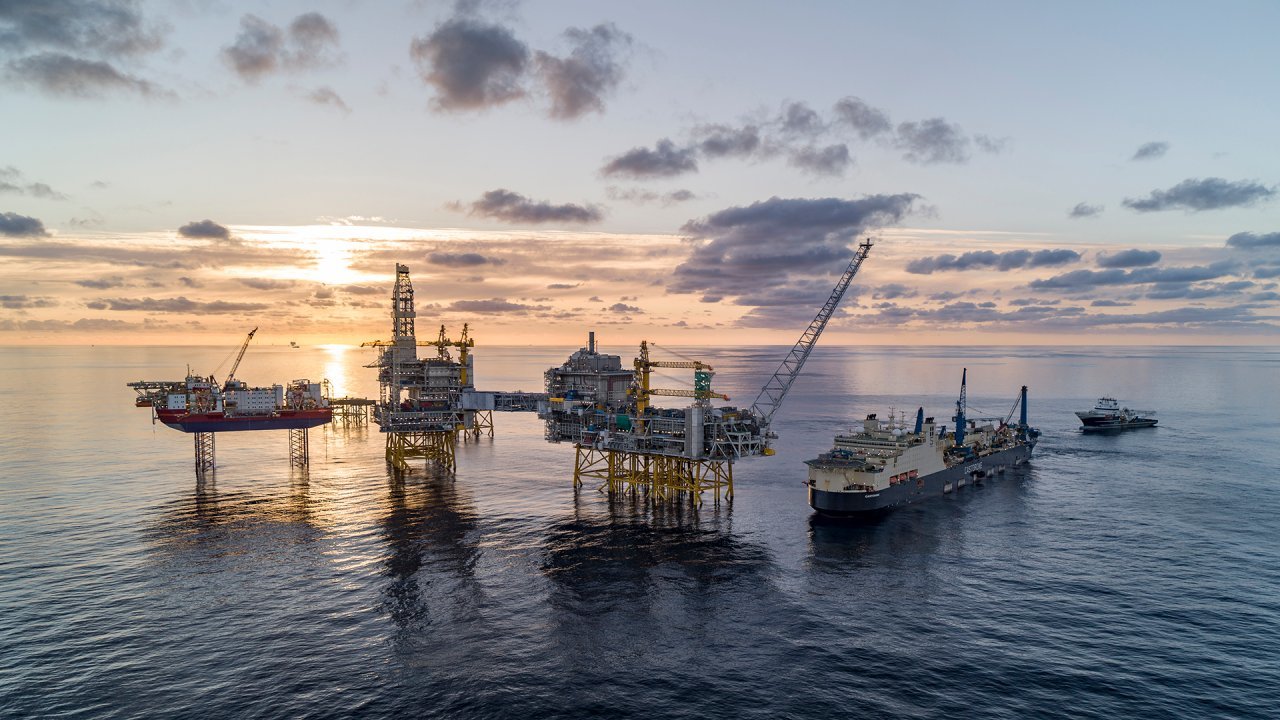 A swell of offshore project approvals means a "new investment cycle is in the making", according to analysts.
Rystad Energy said more than 20billion barrels of oil equivalent was sanctioned globally last year, the highest level seen since 2011 and a 110% jump on 2018.
This was driven by the approval of several large offshore developments, such as the Marjan and Berri expansions in Saudi Arabia.
The Marjan expansion was by far the largest to be approved, representing an investment of nearly $12bn, and designed to boost the field's output by 300,000 barrels per day.
Other approvals included Total's Area 1 development in Mozambique, while Chevron's Anchor field development in the US was the largest project within the Atlantic region, just ahead of the second phase of Equinor's Johan Sverdrup field in Norway.
This rise in approvals saw total offshore capital expenditure grow by 5%,  with overall global investment expected to continue to increase by 8% in 2020.
Espen Erlingsen, head of Upstream Research, said: "This illustrates that a new offshore investment cycle is in the making."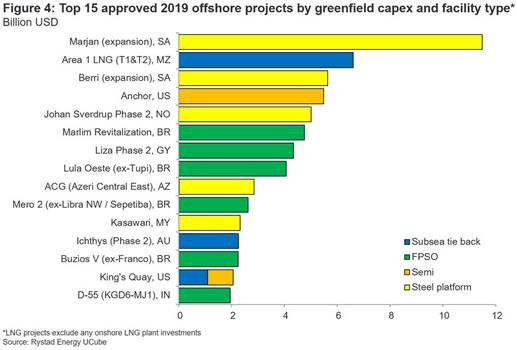 Investment specifically in greenfield developments like Marjan and Berri totalled $92.4bn last year, compared to much higher numbers amid the last investment cycle between 2010 and 2014.
However Rystad said this "does not tell the whole story, as cost levels within the E&P industry have come down significantly since 2014".
Rystad said project approvals were reflected by the level of free cash flows, which hit $90bn globally last year.
This was a reduction on 2018's level of $107.6bn, but still the third best year on record and compares "very favourably" to the last investment cycle between 2010 and 2014.
Recommended for you

Public E&Ps set for record-breaking $834bn profits this year, says Rystad