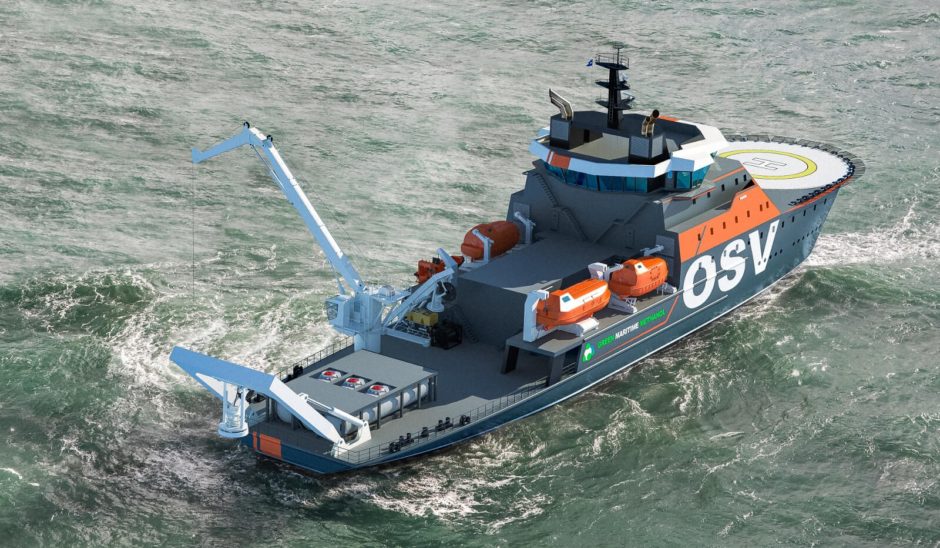 Damen Shipyards has announced it has taken a new 'low carbon' offshore vessel to the concept stage after calls from operators for lower emissions and increased on board comfort.
According to the Dutch firm, its offshore support vessel (OSV) 9020 would include increased accommodation, good station-keeping capability and lower carbon emissions.
The new vessel would have accommodation space for around 120 persons.
It also includes a helicopter deck.
Diesel generators on the vessel are supported by a battery pack and a new electric system that makes it possible to have less engines running, resulting in reduction of fuel oil consumption and emissions.
Damen claim the vessel could also operate on green methanol, produced from biological waste streams.
It said the methanol fuel has the potential to low emissions by approximately 70%.
Design and proposal engineer Mark Couwenberg, said: "We were approached by several different operators at the same time, all looking for slightly different offshore capabilities, but similar enough that their requirements could be met with a conceptual standard platform.
"The thinking behind the OSV 9020 is very much in line with the Damen philosophy of shipbuilding in series; it's a standard product, as a result drawing upon proven technology, that can be tailored to individual requirements via modularisation."