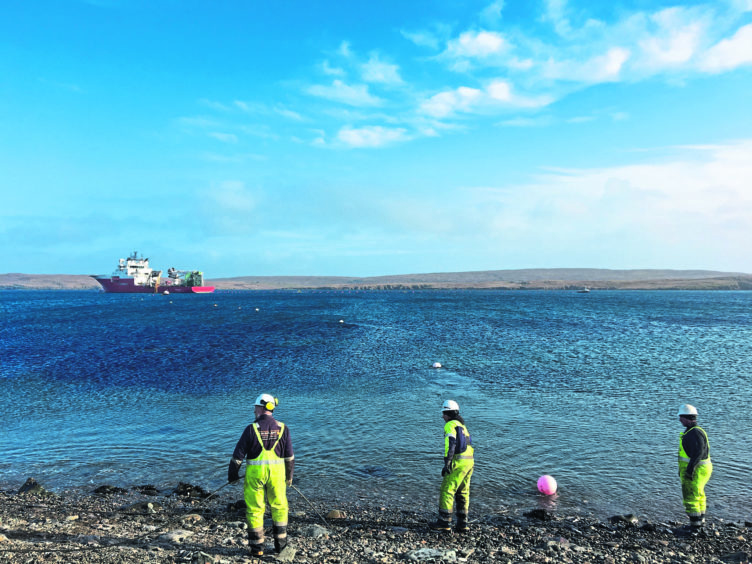 Scottish company Global Offshore is under new private equity ownership after a £190 million-plus takeover of its parent.
The Aberdeen-based subsidiary is part of Global Marine Group (GMG), which is being acquired by an "investment affiliate" of US-based JF Lehman and Company (JFLCO).
Until the deal completes, expected to happen by the end of next month, the offshore engineering group will continue to be controlled by diversified company HC2 Holdings, which has its headquarters in New York.
The total sale value includes about £73.5m of pension and debt liabilities.
GMG chief executive Ian Douglas said the deal marked the start of a "new chapter" for Global Offshore, as well as group subsidiaries CWind and Global Marine.
The transaction does not include GMG's 49% stake in Chinese business Huawei Marine Networks, which is being sold separately in a deal worth around £106m.
Bridge of Don-based Global Offshore employs 28 people. The wider GMG Group – headquartered in Chelmsford, Essex – has an 800-strong global workforce, including about 500 people offshore. There are not thought to be any job implications from the group changing hands.
HC2 president and chief executive Philip Falcone said he was confident GMG's bosses would "continue to build on their success under the JFLCO umbrella".
Mr Douglas said: "We're about to embark on a new chapter for Global Marine Group, and I want to thank the HC2 team for being effective owners of our business.
"The purchase by JFLCO provides the certainty that we need to continue to build our business across the telecommunications and utilities markets.
"We are fortunate to operate in markets that are transforming the world and we support the rising demand for connectivity of global communications and offshore renewable energy sources."
Dutch geo-data company Fugro, which currently has a 23.6% stake in GMG, said its divestment of the "non-core"interest would bring in nearly £30.3m.