Norwegian energy giant Statoil has halted work on a £3billion-plus North Sea development following Chancellor George Osborne's tax grab on the industry, the Press and Journal can reveal.
The Mariner heavy crude field ranks as one of the UK's largest discoveries waiting to be put into production.
The tax rise has also put a question mark over sister field Bressay, which is due for later development at a similar cost.
Between them, the fields south-east of Shetland have about 3.5billion barrels of oil in place, of which about 600million barrels could be recoverable.
Statoil spokesman Bard Glad Pedersen said: "The government's proposed tax change will have a substantial impact on the Mariner and Bressay projects. We are evaluating this impact now."
Mr Pedersen added: "We are halting progress on Mariner."
The move coincided with two north-east Lib Dem MPs threatening to rebel against the government.
They have called for the decision to be reconsidered, and say they are considering voting against the Budget motion on the tax change tonight.
Mariner was supposed to move into full project development next year, with the first oil due in 2015.
If the two fields are not brought into production, it would be a jobs blow for Aberdeen as they would have been run from out of the city.
Jeremy Cresswell, editor of the Press and Journal's Energy supplement, said: "Statoil's decision to stop the massive Mariner development and probably Bressay too represents a huge blow to future investment in the North Sea.
"These are long-term flagship projects and Statoil's decision appears to have been made despite both apparently being eligible for heavy-crude field allowance reliefs.
"I fear this is just the start and that other UK oil and gas projects will be suspended, possibly even cancelled.
"Chancellor Osborne's decision to raise the tax burden of the North Sea at a time when the Treasury is already enjoying considerable and unexpected windfalls from our offshore industry beggars belief.
"Britain will lose far more than the supposed gains calculated by Mr Osborne and his posse of poorly-informed advisers."
Meanwhile, one unidentified oil boss told a meeting of industry leaders in Aberdeen yesterday that he had more faith in the tax regimes of African governments than he did in the UK administration after Mr Osborne's decision to take an extra £10billion from North Sea producers over the next five years.
Members of industry body Oil and Gas UK (OGUK) have now called for an "urgent" meeting with the chancellor to explain to him the damage the tax increase will do to the UK economy.
It is feared tens of thousands of jobs could go in the North Sea because of his surprise move to offset a 1p cut in fuel duty in the Budget.
Mike Tholen, OGUK economics director, said there had been a frustrated atmosphere at yesterday's meeting, which was video-linked to London where other members of the trade association gathered.
He said: "This was a change they did not expect, and there are now major concerns for the future of their business in the UK.
"Someone at the meeting said they are more certain in the tax regimes in Africa than they are in the UK, and that is not a situation we want to be in.
"No company is employing scare tactics – some projects genuinely will not go ahead. There were some investments identified that it is very clear will be halted.
"For example, there was one substantial investment of more than £1billion in one field alone that has been halted, and that company was not the only one in the room."
Mr Tholen added that the government had lost trust among the industry and some energy companies which also have renewable projects would reconsider those developments.
He said the industry body now wanted the chancellor to put an end date on the tax change.
"We want to demonstrate that what has been done is not in the interests of the UK economy, so we want an urgent meeting with the chancellor so he understands our concerns and our desire for there to be a finite length to this tax increase," he said.
Mr Tholen's words were echoed by Malcolm Webb, OGUK chief executive, who said the "lost trust will take a very long time to rebuild".
Also yesterday, a UK oil boss warned that a slowdown in North Sea activity would simply increase the country's reliance on imported oil and gas.
Alan Booth, chief executive of EnCore Oil, said: "Failure to encourage the discovery of new fields as well as the development of newer, smaller and difficult fields on fair and predictable fiscal terms is in no one's interest.
"Undeveloped and undiscovered oil and gas pays no taxes, creates and sustains no employment."
The head of another Scottish oil firm said investment in new developments depended on companies' long-term plans, which had been disrupted by last week's Budget.
Kevin Hart, a former Ellon Academy pupil and now chief executive of Africa-focused oil explorer Bowleven, said: "I am a strong believer in collaboration between industry and various governments, and you have to raise an eyebrow at anything that cuts across that and wonder if it's going to be a short-term gain at the cost of long-term disadvantage."
Recommended for you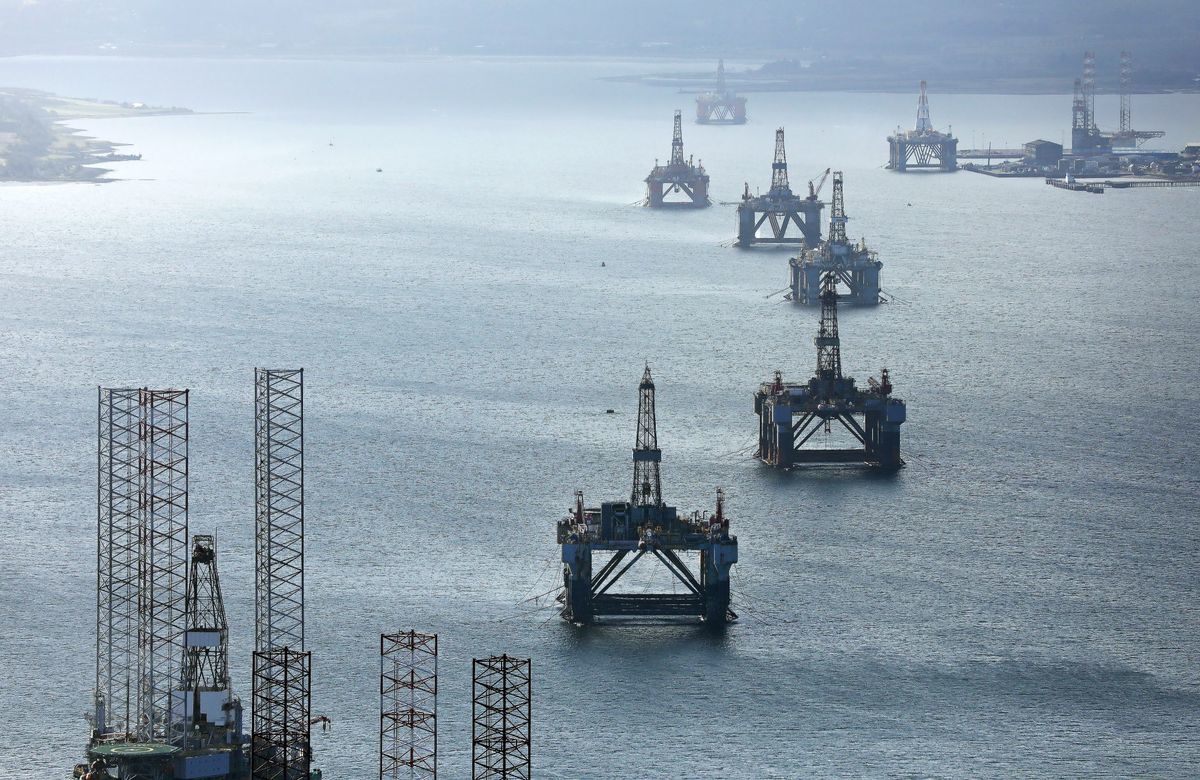 Campaigners approved to take UK Government to court on North Sea oil plans