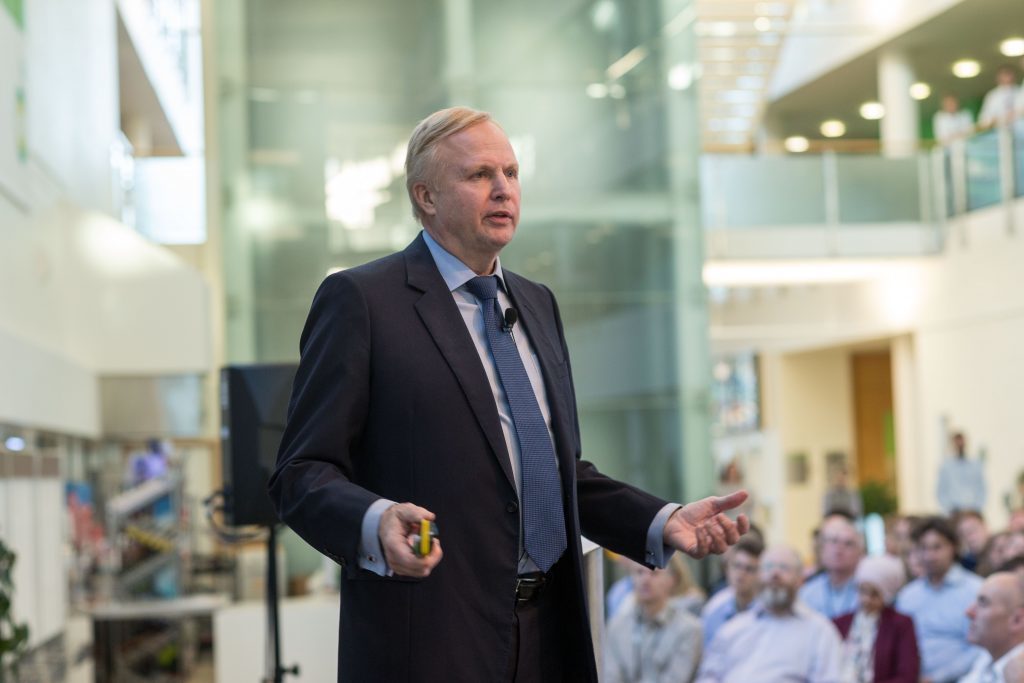 BP chief executive Bob Dudley treated shareholders to a dividend rise in his last day on the job.
The company, which completed its £1 billion-plus share buyback programme, announced a dividend of 10.5 cents (8.1p) per share for the fourth quarter, an increase of 2.4% year-on-year.
BP went with the increase despite its full-year, underlying replacement cost profits dropping by 21% to £7.7bn.
Revenue totalled £218bn in 2019, down 7% on the previous year, due to lower oil and gas prices.
Pre-tax profits were cut in half, totalling £6.3bn last year.
However, net debt was reduced by £850 million in the fourth quarter, with gearing at 31.1%, down from 31.7% at the end of Q3.
The supermajor has sold £7.25bn worth of assets since the start of 2019, keeping it on track to meet its £7.7bn target for year-end 2020.
BP expects to announce a further £3.86bn of agreed disposals by mid-2021.
Reported oil and gas production averaged 3.8 million barrels of oil equivalent a day in 2019, 2.7% higher than in 2018.
BP shares jumped 4.53% to £4.73 in early trading in London.
Mr Dudley, who will be replaced by upstream division boss Bernard Looney, said: "BP is performing well, with safe and reliable operations, continued strategic progress and strong cash delivery.
"This all supports our commitment to growing distributions to shareholders over the long term and the dividend rise we announced today.
"After almost ten years, this is now my last quarter as CEO. In that time, we have achieved a huge amount together and I am proud to be handing over a safer and stronger BP to Bernard and his team.
"I am confident that under their leadership, BP will continue to successfully navigate the rapidly-changing energy landscape."
Stuart Lamont, investment manager at Brewin Dolphin Aberdeen, said: "BP's results have come in slightly better than expected, but they are still a reflection of the challenging environment for oil and gas companies – the effect of which we also saw with Royal Dutch Shell's update last week. Debt levels are a concern for now, remaining as they do above the 30% mark.
"However, there are some positives to be taken from the update including the progress of BP's divestment programme, an increase in production, good reliability, and greater diversification."
Recommended for you

BP pensioners call for company conduct probe over fund dispute