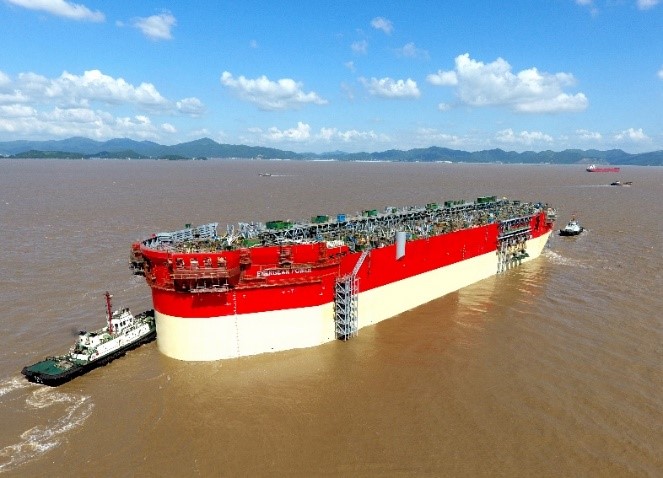 Energean Oil and Gas has issued a warning of the potential impact of the novel Coronavirus on the construction, and therefore timetable, of the hull for its floating production, storage and offloading (FPSO) vessel for its Karish field.
For now, the company is sticking to its plans of delivering first gas in 2021.
The FPSO hull is under construction at Liuheng Island, in China. The Chinese authorities have imposed a number of travel and transportation restrictions in a bid to tackle the respiratory illness. These have had an impact on the supply of labour and resources in a number of areas, including Liuheng.
Energean said its contractor, TechnipFMC, had given a warning that travel restrictions could constitute a force majeure event. This could entitle TechnipFMC to claim more time under its engineering, procurement, construction, installation & commissioning (EPCIC) contract.
The operator has, in turn, told buyers of gas from Karish, and other relevant counterparties, of a potential delays.
That said, work continues to progress well on the hull work, Energean said, and the company is working with TechnipFMC to minimise the disruption.
The Energean Power hull was floated out of a shipyard in Zhoushan in October 2019. The company has contracts to sell 5 billion cubic metres per year of gas into the Israeli market.
Energean is not the only company with exposure to Chinese construction.
The World Health Organisation (WHO) declared Coronavirus a public health emergency of international concern on January 31. While the illness is thought to have begun through transmission from animal to human, it is now transferred from human to human.
A number of countries are taking steps to impose quarantine on people coming from China. The US, for instance, has suspended entry for those who have been in China in the last 14 days.
China is reducing energy imports, as demand falls, driven by internal controls on movement. There have been some reports that country's importers are seeking to declare force majeure to prevent some contracted imports of LNG. The virus may reduce oil demand by 300,000-500,000 bpd this year, BP has warned, while OPEC is considering a supply cut in an attempt to shore up the oil price.
Recommended for you

Energean sees landmark 2022 with Karish, dividends starting