A NEW business has been launched in Aberdeen to design and build safety systems for the oil and gas subsea and downstream sectors.
Hippsco will build high-integrity pressure-protection systems (hipps), which protect operations from overpressurisation by shutting off the source.
The company has been set up by Aberdeen-based design and fabrication firm L&N Scotland, valve-control manufacturer Paladon Systems and safety-system company HG Safety. The trio will invest a combined £1million in the new venture and have said they are looking for offices in the centre of Aberdeen for an eight-strong engineering design team.
Manufacturing will be carried out at L&N's workshop at Dyce.
L&N managing director Alastair Chalmers said the hipps would give operators greater peace of mind, adding: "As oil and gas resources become harder to find, producers are forced to operate in higher-risk environments and safety is paramount in protecting personnel, infrastructure and the environment."
Recommended for you
X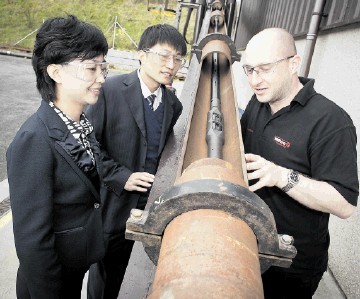 Wireline welcomes Chinese delegation