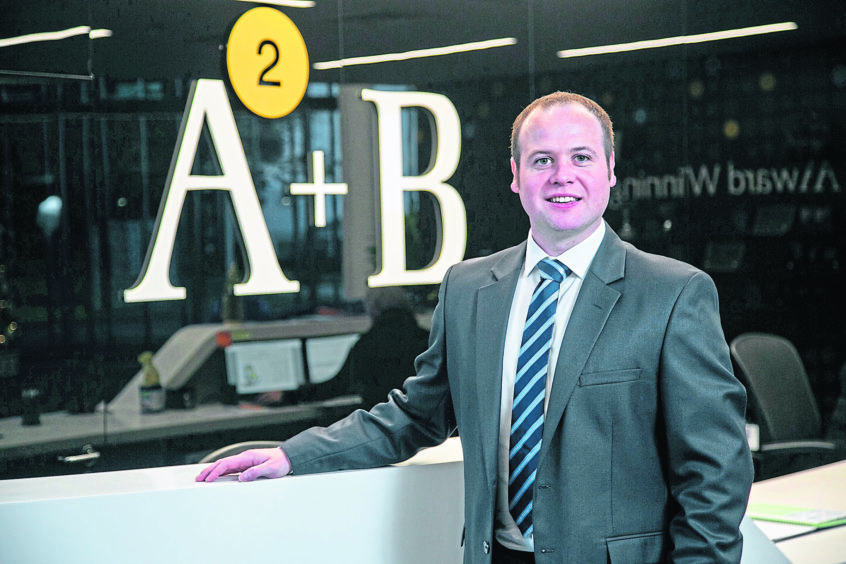 It was an interesting year for deal-making in 2019, despite political and economic challenges.
There were a number of notable transactions closing across a range of sectors including energy, food and drink, technology and construction.
Although deal volumes involving large corporates were reduced, I agree with a number of my peers that a number of transactions were put in a holding pattern towards the end of last year – and would anticipate discussions to reconvene now there appears to be greater market stability in which to transact.
Reflecting on the transactions which were successfully completed, we remain encouraged to see the steady flow of oil and gas exploration and production (E&P) deals continue.
Values range in scale, size and strategic rationale, with the ongoing entry of smaller and more agile players all looking to navigate and compete in an environment that requires greater financial discipline, continued investment in innovation and dynamic strategic planning.
Statements of intent and long-term commitment to the UK North Sea appear to have been made by Chrysaor and Ithaca in the acquisitions of ConocoPhillips' UK oil and gas assets for $2.7 billion (£2.1bn) and Chevron's North Sea assets for about $2bn (£1.5bn) respectively.
Other notable transactions which facilitated new entrants to the basin included Total agreeing to the disposal of a bundle of North Sea assets, inherited as part of its purchase of Maersk Oil, to HitecVision and Petrogas for about $635m (£491m), as well as the acquisition of Endeavour Energy by Waldorf.
While there have been many articles written regarding a lack of capital to support transactions, all of the aforementioned deals are supported by foreign investors, suggesting the greater market stability is an opportune time to invest.
This is also evident in the entry of Longboat Energy to the Alternative Investment Market late last year.
Led by the former management team at Faroe Petroleum, Longboat successfully raised an initial £10m of funding to assess and carry out due diligence on oil and gas assets in UK and Norwegian waters.
Turning attention to the oilfield services sector (OFS), it continues to grapple with applying a leaner approach – one that does not depend only on technological investment and production efficiencies arising in-house.
The need to drive down costs and improve efficiencies has led many service providers to look to strengthen their market offering through further consolidation. A key driver in this being the requirement for OFS companies to offer a competitive bundled service package.
This is reflected in deal activity, particularly with portfolio companies backed by energy specialist private equity (PE) funds. Examples include:
-SCF-backed Centurion Group completing the acquisition of Peterhead-based valve repair and manufacturer Score Group for £120m. This was the third of three deals for Centurion in 2019, with the firm having already successfully completed the purchases of Osprey 3 – a provider of oilfield filtration equipment based in Kintore – and US valve company Totalfrac.
-Buckthorn, having acquired a majority stake in 2018 of Coretrax, a wellbore clean-up and abandonment services business, subsequently merged with US-based Mohawk Energy and acquired Aberdeen-headquartered Churchill Drilling Tools.
-Ashtead Technology, also backed by Buckthorn, as well as Arab Petroleum Investments Corporation, has been active in expanding service lines through acquisition. It completed the purchase of Louisiana-based subsea equipment-rental and cutting services specialist Aqua-Tech Solutions last April and expanded its decommissioning and production-integrity capabilities with the acquisition of Inverurie-based Underwater Cutting Solutions in September.
-Energy Ventures-backed Motive Offshore – which specialises in the manufacture, rental and servicing of winches, umbilical deployment equipment and subsea equipment – has continued its growth plans with the acquisition of Pumptech a Norwegian-based provider of pumping and hydraulic equipment rental and repair services.
It is not only PE firms that are proactive in their pursuit of strategic targets as there are positive signs that larger acquisitive trade players remain keen to acquire businesses that can expand and complement their existing services, technology offerings and/or geographical presence.
Global Energy Group, which is concerned in the provision of production integrity and drilling marine services, was active and made three acquisitions in three months. Offshore modular and accommodation service provider Aiken Group and engineering consultancy business Apollo Offshore were both acquired last February.
Other notable completed transactions include the sale of Martek Marine to James Fisher & Sons which, together with the acquisition of Murjan Al-Sharq Marine Contracting, took FTSE 250-listed Fisher's spending to £18m for 2019.
Dutch-based recruitment firm Atlas Professionals added to its North Sea presence by purchasing technical recruitment company Brander.
Turning to AAB's deal flow, business has been very encouraging and we were delighted to have successfully completed 70 transactions during 2019. It is the sixth consecutive year in which AAB has completed 50 or more deals, with the total value of transactions last year being more than £500m.
We look forward to building on the positive momentum seen in the year so far, and our own pipeline of work has a healthy mix of E&P transaction support, together with M&A and fundraising transactions in the energy services sector.
Recommended for you

M&A activity remains buoyant in H2 2022