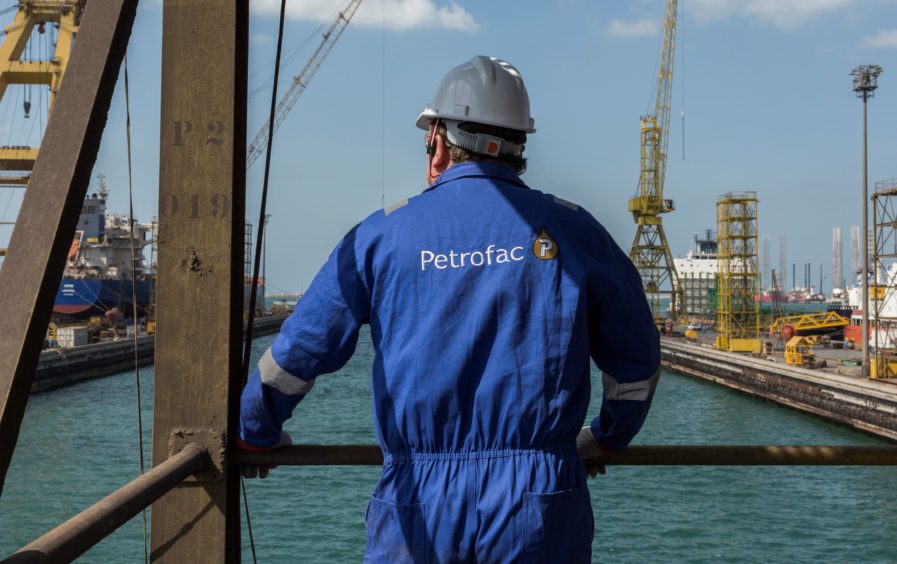 Bosses at Petrofac said 2020 would be a "year of transition" for the oilfield services giant and reiterated predictions for a drop in revenue.
Petrofac said its financial figures for this year would reflect the recent low intake of new orders.
But the London-headquartered group said the market outlook was improving and vowed to invest to capitalise on the upturn.
It also pledged to maintain its dividend.
The firm intends to bid for contracts worth £28.6 billion, which will be put out to tender by the end of 2020.
Last week, Petrofac revealed it had clinched deals worth £1.3bn for Adnoc's Dalma gas development project offshore UAE.
Petrofac said its order backlog of £5.7bn at the end of 2019 – although down from £7.4bn a year earlier — provided "good revenue visibility", with £3.5bn of secured revenue for 2020.
Capital expenditure will increase to about £115 million in 2020, from £70m last year, as Petrofac invests in digital technology and developing new reserves in block PM304 in Malaysia.
Revenue for the full-year 2019 totalled £4.3bn, a decrease of 5% year-on-year due to "project phasing", but pre-tax profits climbed 80% to £148m, reflecting
lower exceptional items and certain "re-measurements".
Underlying ebitda decreased 17% to £430m, largely due to divestments, including assets in the Greater Stella Area of the UK North Sea, along with lower contract margins.
But chief executive Ayman Asfari said Petrofac's results for 2019 reflected "solid operational performance across the business".
Mr Asfari said: "Looking forward, we expect 2020 to be a year of transition. We are encouraged by the improving market outlook, recent new awards and £28.6bn of bid opportunities scheduled for award by the end of 2020.
"Consequently, we are investing in maintaining our bench strength to preserve our market-leading execution capability.
"This investment – together with project mix and the low new order intake of recent years – will impact financial performance in 2020, but best positions us for a return to growth as we rebuild our order book."
The company announced a final dividend of 25.3 cents (19.5p) per share, maintaining total dividend at 38c per share.
Petrofac said its board "recognised the importance of dividends to shareholders".
Even with a drop in revenue predicted this year, Petrofac "currently" expects to maintain its dividend in 2020, "in anticipation of a return to growth".
The company has been dogged by a Serious Fraud Office (SFO) corruption investigation launched in May 2017 and forming part of a wider probe into Unaoil, a Monaco-based
consultancy.
Mr Asfari was arrested, questioned under caution by the SFO and released without charge.
A year ago, David Lufkin, global head of sales at Petrofac, pleaded guilty to 11 counts of bribery relating to "making corrupt offers" to influence contract awards in Saudi Arabia and Iraq.
Petrofac repeated yesterday that it was focused on bringing the investigation to a close "as quickly as possible".
Erwan Kerouredan, analyst at RBC Europe, said: "Petrofac's recent contract award with Adnoc is a constructive event in what has proved a difficult year for the firm's contracting agenda, under pressure with the ongoing SFO investigation.
"The potential recovery of new orders in 2020 is supported by the group's strong customer relationships but remains dependent on an uncertain market outlook."
With around 11,500 employees, Petrofac operates out of seven strategically located operational centres, in Aberdeen, Sharjah, Abu Dhabi, Woking, Chennai, Mumbai and Kuala Lumpur and has a further 24 offices worldwide.
Petrofac employs about 700 people in Aberdeen and about 2,000 offshore in the UK North Sea.
Recommended for you
X

Oil edges up following sell-off with virus fallout still unknown