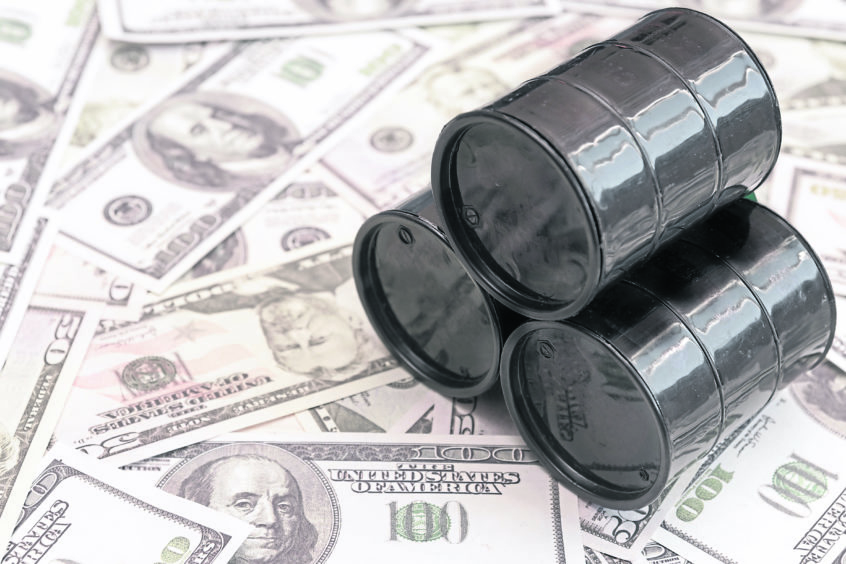 Market experts at Wood Mackenzie (WoodMac) and Rystad Energy have warned of a further fall in oil prices due to coronavirus.
It came as benchmark Brent crude oil slid nearly 4% to under $51 per barrel at one point yesterday.
Edinburgh-based WoodMac said only a small proportion of global oil supply came from the worst-affected coronovirus regions.
But manufacturing shutdowns and shipping bottlenecks were causing project delays, it said, adding: "Vessels and other large components being constructed in affected shipyards have the most obvious supply impact."
Fraser McKay, head of upstream analysis, WoodMac, said: "For most operators, even if delays stretch to six months, the greatest impact is prevailing oil and gas prices.
"We calculate a $10/bbl (per barrel) change in price – the pull-back in Brent since January – has a $40 billion (£30.6bn) impact on global cash flow per quarter.
"For some companies, this could make the difference between increasing shareholder distributions or another year of negative cash flow."
He added: "We estimate projects with peak capacity of 1.5 million b/d (barrels per day of oil) and nearly four billion cfd (cubic feet per day of gas) are at risk of delay.
"If delays do occur, an average of three months would only reduce 2022 production – the peak year of impact – by 160,000 b/d. A mere scratch on the surface of global supply.
"But if control of the disease takes a turn for the worse, the impact multiplies quickly."
Norway-based Rystad said: "As China's coronavirus epidemic continues to expand and more countries are affected, the slowdown in global oil and gas consumption this year will hit suppliers who will see average prices fall below previous expectations.
"Brent crude oil prices, which Rystad Energy earlier expected to average nearly $60 per barrel in 2020, are now forecast to slump to about $56 per barrel for the year."
It added: "Brent has come under renewed downwards pressure this week… as news of rising numbers of coronavirus cases across the world have spooked market participants.
"The epidemic's net impact on oil demand could create almost the same amount of surplus crude barrels during the second quarter of 2020 as it will in first quarter of the year."
Rystad also said gas prices were now likely to fall more than previously expected, to below $4 (£3.06) per million UK thermal units on average.
Recommended for you

'Bazooka' of oil preventing Brent Crude price from hitting $200