July was an interesting month for those of us involved in the energy sector because both the UK and Scottish Governments laid out their plans for reducing carbon emissions and so help to keep climate change and global warming under control.
That said, I'm afraid I ignore all the climate-change stuff because, like the vast majority of people, I haven't got a clue as to whether human-induced climate change is really going on or not. In any event, there are much better reasons for taking an interest in these plans.
The most important of these reasons is, of course, security of energy supply. By this, I don't necessarily mean I'm concerned that the countries that will be increasingly supplying our oil and gas as our own supplies dwindle will cut us off, but that we're not that far away from a point where there simply isn't going to be enough of the stuff to go around at prices we can sensibly afford. Watch the prices when economic growth takes off again.
So nobody should really dispute the importance of having a strategy to ensure that we can keep the lights on, power our industry and keep transport moving that is increasingly less reliant on conventional hydrocarbons.
The question is, though, whether the two governments have actually got the right strategies and whether they are directing effort at the right technologies. In short, have they actually come up with the right vision of our energy future?
First, let me say that I see no real purpose in creating targets for reduction in carbon emissions because it places the emphasis on the climate-change/global-warming thing and not energy supply. It's also easier with a "legally binding" carbon-reduction target to use the tax system to achieve that target while not having developed the appropriate technology to provide alternatives.
In fact, if you wanted to really cut back on car use, all you need to do is treble fuel tax. No political party would, of course, do that without running the risk of never winning another election. Or would they, because there have been suggestions of a carbon levy on heating oil?
However, if we are going to create targets then let's have some that will also provide tangible benefits. So I would like to propose that if, in Scotland, we are to have a carbon-reduction target of 42%, then we should also have a target of 42% of all the technology to be used in achieving that carbon reduction being supplied by indigenous companies – not companies that have been persuaded to set up shop here as Westminster and Edinburgh want to do, but genuinely Scottish companies that can export stuff to the world.
To me, this seems to be an entirely reasonable aspiration because if we are to become real leaders in this new industry, we need to benefit from it commercially. It's also a matter of putting our money where our mouth is. If we don't, others will. In fact, they already are. But what exactly should we be doing? It's certainly not enough to simply say we all need to be running electric vehicles and burying all our CO in old offshore oil&gas fields. In fact, these could be exactly the things we shouldn't be doing.
I, for one, have gone off the idea of CO sequestration since the pace of development in algae-based CO conversion has speeded up. Given this technology looks like it could provide a large percentage of our liquid fuel supply, I think CCS is a dead duck. However, the really big issue is the availability of liquid fuels, particularly for transport. Electric cars are ideal for town/city use and limited commuting, but the idea that such technology will replace all our conventional cars and other vehicles is just nonsense.
For a start, the additional electrical energy we would need to generate is huge, and we are already beginning to struggle with ideas on how to generate sufficient clean energy to replace what we have now. From a Scottish perspective, this could drive us into the arms of the nuclear industry. Vehicles of the future should be a mix of short-range electric units and others with conventional, but vastly improved, internal combustion engines that will initially use a variety of fuels, including bio-ethanol or perhaps bio-butanol or methanol, bio-diesel and hydrogen, either on its own or mixed with other fuels.
Other advances will come from improving fuel efficiency through smaller and better engine design plus lighter body materials and probably generally smaller vehicles. There is also massive scope for improving vehicle design and performance. But the mix is essential. It can't be one type or the other.
I also no longer believe that fuel-cell-based vehicles will become mainstream. The reason is that, in comparison with both battery and internal combustion-engined vehicles, they are extremely complicated and would need the setting up of an almost entirely new supply chain. The industry couldn't afford that cost, and I just don't see the point.
Once we have determined how much bio-fuel, including hydrogen, we can actually really produce, this will dictate other measures and the other technologies we may need.
For example, it may be that one of the things we will need to do as part of this new energy era is to dramatically improve the broadband internet system to provide the practicality of working from home or a local hub where high-definition multi-site video-conferencing and other services are available. Commuting by car as we know it may well need to become a thing of the past.
Another liquid fuel of huge importance, particularly to rural Scotland, is heating oil. The cost of replacing oil boilers with either community heating systems or other technologies such as biomass (wood pellets et al) is prohibitive.
For example, a pellet boiler costs almost as much as a small car. That's crazy.
Much easier to replace heating oil with something else, such as bio-kerosene (which is similar to bio jet fuel), but at the same time to reduce consumption through the use of better insulation and perhaps supplementary heating from passive solar or – if the cost can be brought down and you have the space – air or ground-heat pump units.
In this context, it's good to see ITI Energy embarking on a project to produce biogas from seaweed using a form of anaerobic digestion. This technology, and others that use different materials, could be a useful source of biogas for both heating and cooking or power generation. Anaerobic digestion is a relatively simple technology and easily deployed.
But properly insulating older houses is both expensive and difficult. A lot of Scotland's housing stock is veritably ancient. Do we tear it down and replace it or devise better technologies so we can preserve it?
There is lots for us to do here as well, including ensuring that all new-builds are effectively zero-heat houses fitted perhaps with small wood-burning stoves for when the outside temperature is a lot less than zero.
Power generation is a subject in its own right and I'll look at that next month. I will not, however, be saying I'm anti-wind. I may, indeed, say we should buy the Vestas blade plant on the Isle of Wight and move it up here, or build one of our own. Well, why not?
Recommended for you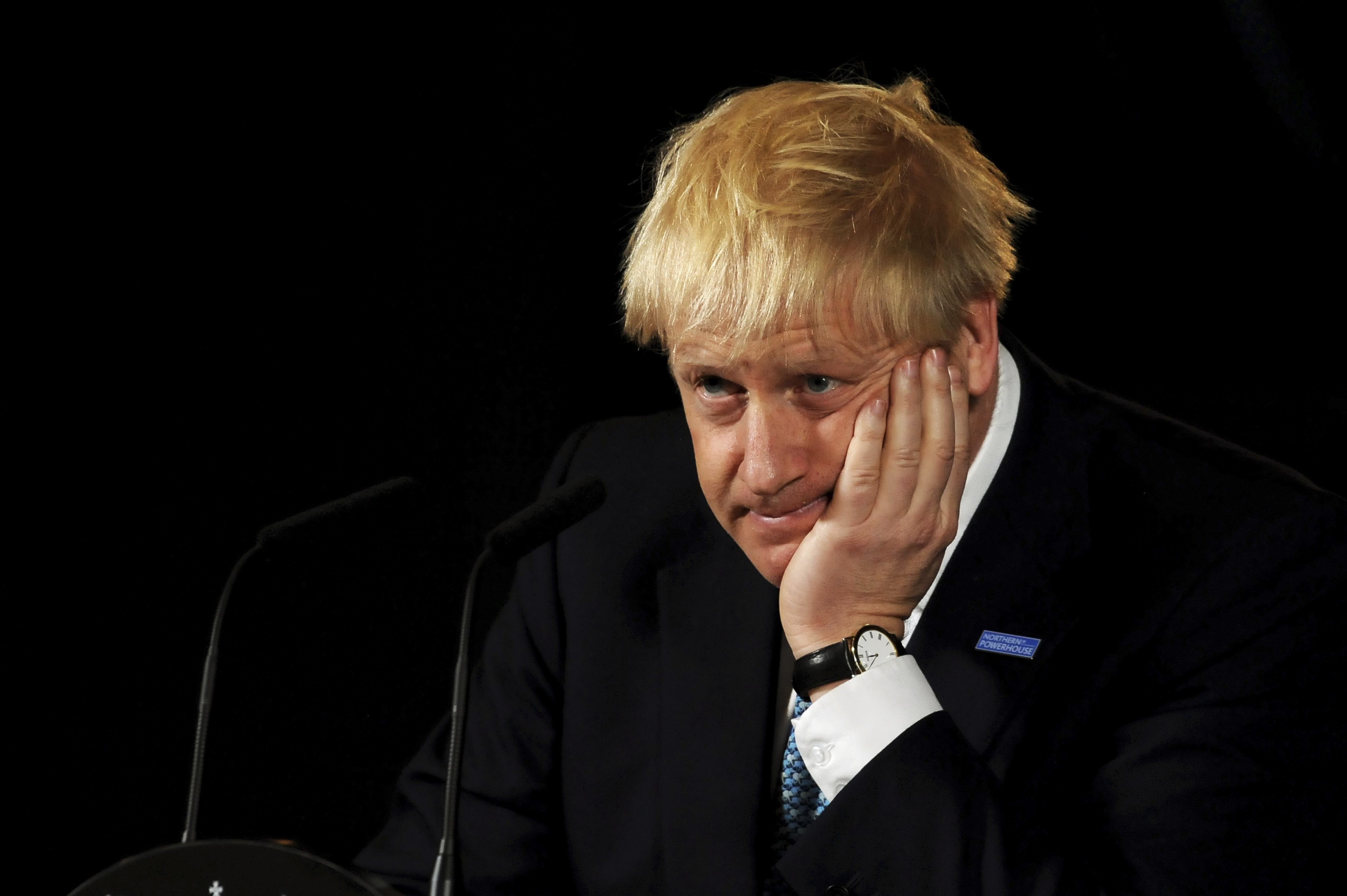 UK Government plan will not deliver legal net zero targets – Climate Committee