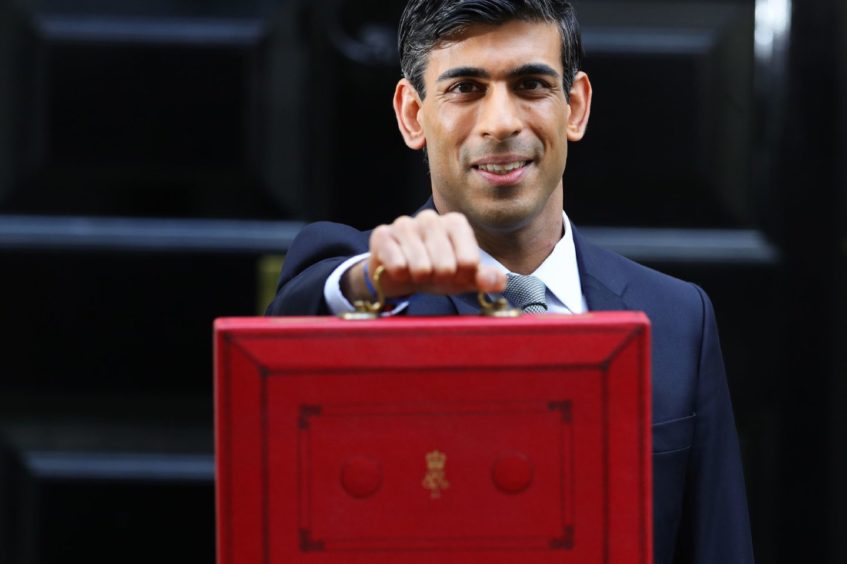 A lack of any change – even any mention – of oil and gas is a "welcome move" from the new Chancellor's budget, according to a leading analyst.
Rishi Sunak's inaugural budget statement was bereft of any detail or legislative change for the industry,  but it's a case of no news is good news according to Derek Leith, global oil and gas tax lead at accountancy firm EY.
Mr Leith predicted yesterday that the Chancellor would "keep his powder dry" and said today's Budget was "low down the pecking order" in terms of those with "measures in them we can talk about".
However, uncertainty for the North Sea with the recent oil price drop means having some stability from government is a plus.
He said: "The new Chancellor's decision to hold steady and make no legislative change for the oil and gas industry is a welcome move.
"In recent years we've seen significant change to the tax landscape for the oil and gas sector, with successive governments acknowledging the maturity of the basin and the need to have stable fiscal conditions for investment. Last weekend's drop in oil price demonstrates that there is significant volatility in the sector with global demand faltering and supply side discipline disappearing.
"A return of the oil price to the $55-$65 range would be beneficial to the industry as it seeks to maximise economic recovery whilst taking steps to decarbonise production facilities.
"A stable oil and gas industry in the UK offers the best possible foundation for the Oilfield Services sector and supply chain to start to transition its technical competence into alternative energy."
However, the Chancellor did pledge £800 million for the creation at least two carbon capture and storage (CCS) "clusters" in the UK by 2030.
It's hoped the cash will help generate thousands of jobs in CCS regions across the country, including the Acorn project at St Fergus in Aberdeenshire.
Acorn, a demonstrator project, is planned to be scaled up and operational by 2024 with backing from operating companies including Shell and Chrysaor.
The Budget also dashed any hopes of a reversal to incoming IR35 tax changes for thousands of contractors across the UK, including the oil and gas industry.