Oil giant ExxonMobil said today it would sell all of its Mobil North Sea assets in a £1.1billion deal.
The buyer is Apache North Sea, which said the move would increase its production in the region by more than 50%.
Most of Mobil North Sea's 260 employees, the vast majority of which are based in Aberdeen, will be transferred to Apache along with a similar number of contractors.
Apache could more than double the size of its UK workforce through the deal, which sees the transfer of assets including the Beryl field and Sage gas terminal at St Fergus near Peterhead.
Despite selling all of Mobil North Sea's assets ExxonMobil said it was committed to investing in the North Sea.
The US group said it still had significant equity in 40 producing fields in the region through a joint-venture between its Esso subsidiary and Shell.
Mobil North Sea's assets represent around 10% of ExxonMobil's daily income from the UK.
Brad Corson, chairman of ExxonMobil International in the UK, said: "ExxonMobil routinely assesses its assets to assure consistency with the strategic objectives of the company and its shareholders, and concluded in this instance that their best interests would be served by this sale."
Apache, which currently employs 216 people in the north-east and has around 320 core contractors, said it planned to close the cash deal by the end of the year.
The acquisition also includes operated interests in the Nevis, Nevis South, Ness, Skene and Buckland fields as well as operation of the Beryl/Brae gas pipeline.
In addition, Apache will take on Mobil North Sea's stakes in the Maclure, Scott and Telford blocks as well as the Benbecula prospect west of Shetland.
In total, the fields have net production of around 19,000 barrels of oil and natural gas liquids and 58million cubic feet of natural gas per day.
Apache's expected North Sea production and proved reserves will increase by 54% and 44% respectively.
Steven Farris, Apache's chairman and chief executive, said: "These major legacy assets will expand Apache's presence in the North Sea. They bring us significant remaining life, high production efficiency and quality reservoirs.
"There is a portfolio of low-risk exploitation projects and we believe the complex structural setting holds reserve upside."
He added: "We appreciate the opportunity to work with the ExxonMobil team to hammer out this transaction."
Recommended for you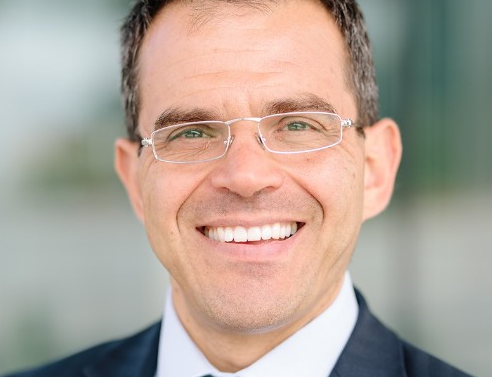 'We want to grow further from here': NEO Energy rising up North Sea ranks