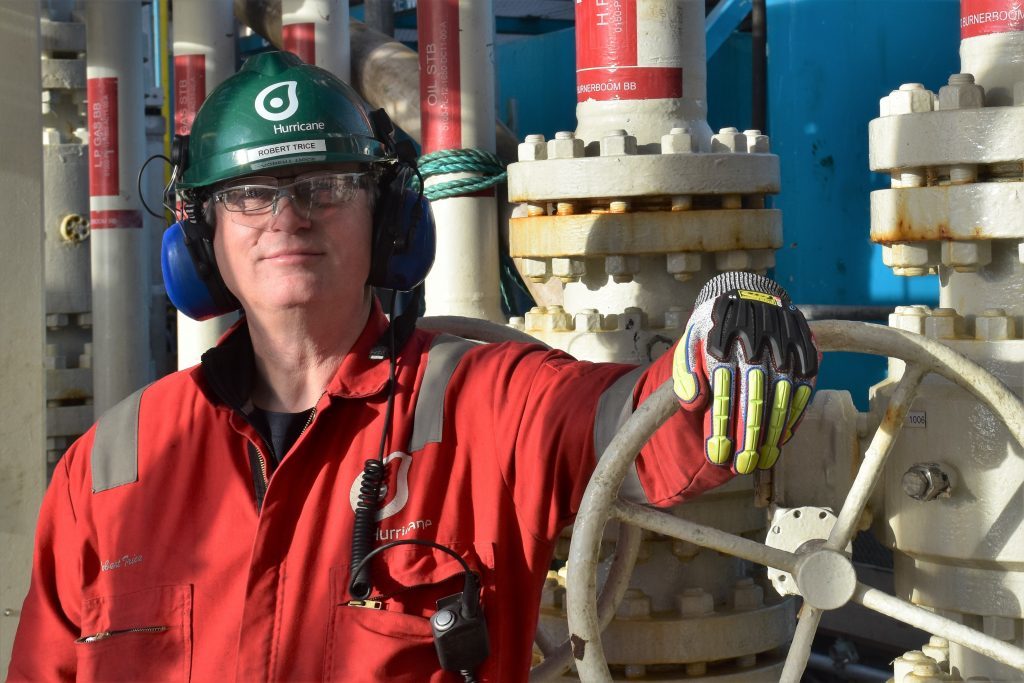 London-listed Hurricane Energy has welcomed the Oil and Gas Authority's (OGA's) pledge to help struggling companies by considering relaxing licence commitments.
Hurricane also said its capital markets day, scheduled for Wednesday, had been suspended due to the coronavirus lockdown.
The OGA said on Tuesday that it understood the sector had been hit hard by the crude price collapse, partly caused by the virus outbreak's impact on demand.
Chief executive Andy Samuel said the OGA was working with government and industry to safeguard security of supply and protect jobs.
Mr Samuel said the regulator would take a flexible approach to considering amendments to licence timelines.
"We encourage operators to engage with us early, with evidence, on any specific requests," he added.
Hurricane said in February that it would seek regulatory consent from the OGA to delay the abandonment of the Lincoln Crestal well in order to obtain interference data during well testing.
Hurricane, whose project partner on Lincoln Crestal is Spirit Energy, also said it would no longer be possible to develop the well as a tieback to the Aoka Mizu FPSO in 2020, as initially hoped.
The vessel is currently serving Hurricane's wholly-owned Lancaster field, west of Shetland.
Hurricane chief executive Robert Trice said last week that his "working plan" was to plug and abandon the well by June 22 in line with the firm's obligations.
He said discussions with the OGA could continue until early May, at which point Hurricane would have to start P&A work.
Energy Voice asked Hurricane whether it had submitted an application to the OGA for either a suspension of its P&A obligation on Lincoln Crestal or for permission to develop the well.
The company said it had nothing to add to its earlier operational updates.
Hurricane said on Tuesday: "We have been reviewing government restrictions and industry measures emplaced to combat the spread of COVID-19.
"We therefore welcome today's announcement from the OGA, the regulator for the UK oil and gas industry, that it plans to take a flexible approach and we have engaged with them on this basis."
The firm's shares rose 26% to 13.62 on Tuesday.
Recommended for you

'Another twitch in the death throes' for Hurricane Energy