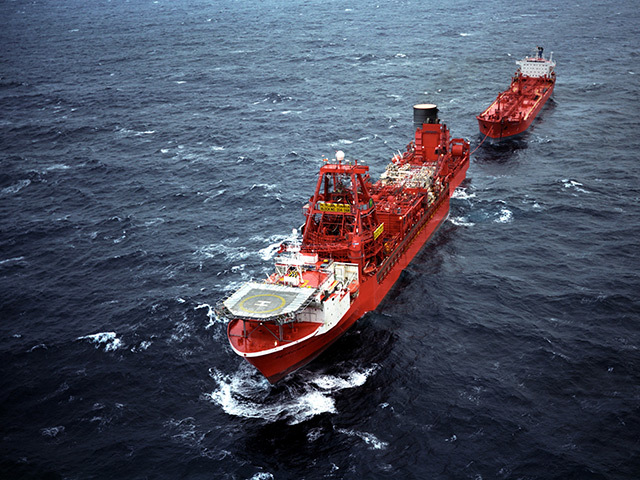 BP has inked a new contract lasting up to 10 years for the vessel which serves its Foinaven field, west of Shetland.
Bermuda-headquartered ship owner Teekay Corporation said it would receive £55 million up front, a nominal day rate, and lump sum to help cover decommissioning costs for the floating production, storage and offloading unit (FPSO).
Meanwhile, Altera Infrastructure will provide operations and shuttle tanker services for the FPSO.
Altera is the new name for Teekay Offshore, which was recently acquired from Teekay Corporation by private equity firm Brookfield Business Partners.
Ariel Flores, North Sea regional president at BP, said in September that the company would "sound out" the supply chain for advice on redeveloping the Foinaven field, which came on stream in 1997.
Mr Flores said the Foinaven FPSO had suffered a number of lengthy shutdowns in recent years, but that BP was "looking at a way forward" with Teekay to safely prolong production from the existing FPSO for as long as possible.
Mr Flores said today: "This new arrangement will enable BP and its joint venture partner RockRose Energy to introduce an innovative contractual framework for the FPSO's operating services and shuttle tanker provision, giving BP greater influence over the strategic direction of operations, while allowing us to build on our existing strong relationship with Altera Infrastructure.
"It will also help ensure safe, reliable and efficient operations out to at least 2025 and give us space to set the Foinaven area up for future success."
Teekay chief executive Kenneth Hvid said: "We are pleased to announce this new contract for the Foinaven FPSO, which allows our customer to continue to maximize the value of the Foinaven field whilst eliminating Teekay's operational exposure to the FPSO unit.
"The new contract further reduces our exposure to the offshore business, which is a strategic priority, improves our profitability, and allows us to further de-lever and strengthen our balance sheet."
Chris Brett, Altera Infrastructure FPSO president, said: "We are proud of our 24 years of continuous operations on the Foinaven field in the harsh west of Shetland environment. This innovative new contractual model allows us to keep providing our unique competency to BP and their partners as we work together to extend the Foinaven field safely into the future."
Recommended for you
X

Cortez Subsea boosts team in Cairo