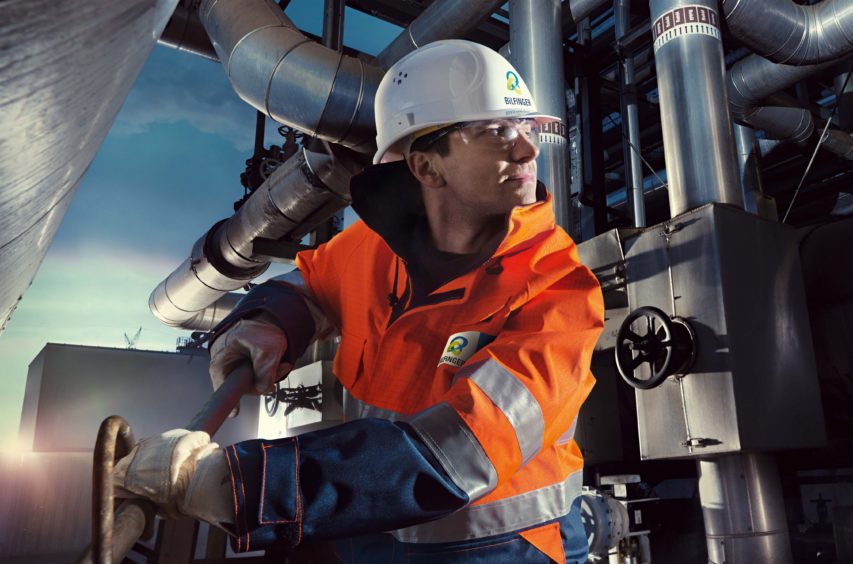 Workers have said they have been "hung out to dry" and "abandoned" by Bilfinger Salamis after their jobs were cut without the option to use the government's coronavirus support scheme.
The Aberdeen-based offshore services firm has terminated workers on fixed-term contracts, according to a series of HR emails seen by Energy Voice.
Some onshore staff on probation periods have been handed their notice as well, also without the coronavirus support scheme.
Bilfinger Salamis said it had "no other option" but to serve notice to 95 employees on fixed contracts "who were allocated to projects which have been cancelled due to the low oil price".
The firm also said it is "now contacting these employees" to offer them furlough where possible – a reverse from the earlier comments of an HR director who said they had "a number of employees" inquiring about whether the scheme applies, adding "at this time this is not the case".
The company said it has placed "almost 300 unallocated offshore personnel on furlough", while nearly 900 remain in work offshore in the UK.
Bilfinger Salamis UK said earlier this month that it employs 2,500 across north-west Europe.
Offshore activities in the North Sea have been extensively cut due to the outbreak of the coronavirus, with its effect on oil prices – therefore the profitability of energy firms – as well as safety.
The UK Government has set up a programme, open since the start of March, to pay 80% of employees' wages up to £2,500 a month for those who are "furloughed" or unable to work due to the virus outbreak.
Companies can apply for those on a pay as you earn scheme (PAYE) – the way fixed-contracts are paid – to receive the money as long as they have been on the scheme since February 28 and have a UK bank account.
However, emails to several separate workers by HR advisors state jobs have been cut because Bilfinger has "no further work available to retain our employees who are on a fixed-term contract".
In another, an HR business partner said the scheme "may run for only a small number of months" and the firm "must secure employment for the labour pool for the longer term".
Several workers have said they are "disgusted" by the company's treatment, adding they have been unable to get clear answers from the firm's HR team.
The UK Government also has a support scheme for the self-employed who had a trading profit of less than £50,000 in the 2018 financial year.
One offshore worker said: "I have never been so ill in my life through worry about what the near distant future will bring and feel let down by a company that had the power to stop all the uncertainty with the government help.
"Government pays 80% up to £2,500 so legally Bilfinger can just give us that, which is a lot more than what we will get off universal credit."
Another, in an onshore office job on probation, said: "One of their core values is 'We Care' and I've never felt so abandoned in my life right now."
"I am away to fight this battle for furlough even if it kills me," she added.
Another fixed-contract offshore worker said "it's disgusting, hanging so many of us out to dry".
A spokesman for Bilfinger Salamis said: "Like every business affected by the dual challenges of the declining oil price and coronavirus pandemic, we're having to make difficult decisions about staffing levels in a rapidly changing environment in which government policies and initiatives are being updated daily.
"In this instance, we'd already taken the decision to place almost 300 unallocated offshore personnel on furlough, but had unfortunately felt we had no other option but to serve notice to 95 employees on fixed term contracts who were allocated to projects which have been cancelled due to the low oil price.
"As a business we understand the difficult position this puts these people in and following further guidance published by the UK Government around its Coronavirus Job Retention Scheme late on Thursday, we are now contacting these employees to offer them the furlough scheme where it is possible to do so."
'NO WIGGLE ROOM'
It is understood that some other services firms have made similar decisions, which RMT regional organiser Jake Molloy described as "outrageous".
He said: "I think it is inappropriate behaviour, I think it is wrong. Treating people like this will only have a detrimental effect when we come out the other side of it as well. People will be looking for work, but are you going to get that knowledge and experience back if you dump people like this?
"I think people will think twice about coming back if they are treated in this way."
Mr Molloy said that, with firms making changes due to IR35 off-payroll working rules, it is possible that some are treating fixed-term workers with limited companies as self-employed who need to apply for funding themselves.
He added: "We've just come through one of the worst downturns ever. Every contractor is squeezed to the absolute maximum and they just have no wiggle room left so if they don't act then the potential for going under quickly is very, very real.
"I don't think that justifies inappropriate or poor behaviour on the part of the employer.
"If they were communicating it clearly, in a supportive way, rather than this almost clinical means of termination – and I think indeed that's what's happened – then it would put us in a better place when we come out on the other side."