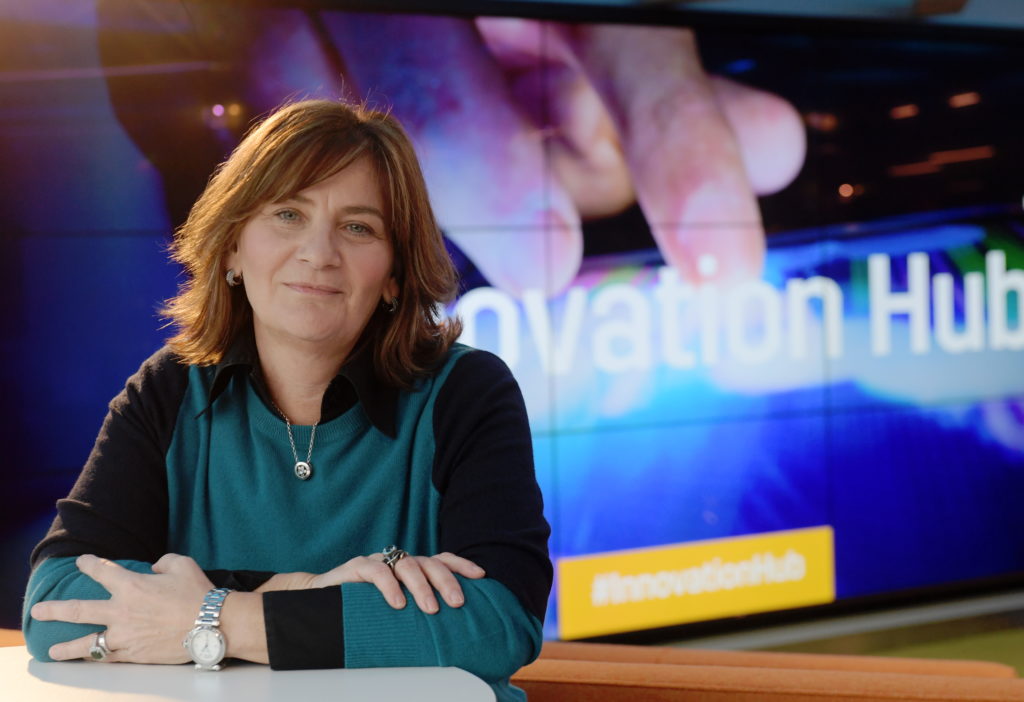 The Oil and Gas Technology Centre (OGTC) has been handed £3 million in funding to help it take over the duties of another energy innovation facility.
OGTC will also "integrate" a small number of staff from the Oil and Gas Innovation Centre (Ogic), which will cease to exist as a brand.
Colette Cohen, chief executive, OGTC, said she was looking forward to developing new technologies that will bolster the centre's capability and "deliver the required energy transition at pace".
Two employees are making the switch to the OGTC, while Ogic's base in Bridge of Don is no longer needed.
Ogic was a matchmaker between Scottish universities and small and medium-sized enterprises developing technologies for increasing oil recovery and lowering costs in the industry.
It was launched in Aberdeen in 2014 and given £10.6m to spend over an initial five-years.
Finance came from the Scottish Funding Council (SFC), with support also provided by Scottish Enterprise (SE) and Highlands and Islands Enterprise.
But with the initial funding cycle at an end, it has been decided Ogic's activities will transfer to OGTC, which opened in early 2017, armed with £180m from the Aberdeen City Region Deal.
OGTC made a similar move in 2018, when it merged with the Industry Technology Facilitator.
A OGTC spokeswoman insisted yesterday the arrangement with Ogic was "not a merger" but a "transfer of activities" that would help OGTC take advantage of links built up by Ogic over the years.
The £3m SFC, Scottish Government and SE cash injection will be used specifically for the development of low-carbon technologies. SFC director Stuart Fancey said: "Aligning the successes of Ogic, and in particular its strong academic and business links, with OGTC's net-zero focus will give the oil and gas sector the best chance of transitioning to a net zero economy."
Ogic supported around 100 projects during its five-year existence. On launching, it vowed to bring together more than 2,300 oil and gas operators and service companies, 12 Scottish universities and more than 450 academic staff working on new technologies for the offshore energy industry.
The centre's first completed project brought together Hydrasun and Strathclyde University to accelerate the development of a new well intervention hose for maximising production.
Ogic brought forward a raft of projects in April 2019 when it signed up Targe Environmental Consulting's decommissioning materials management platform, which raised the total invested in technology to £6 million in five years.
Ogic received £10.6m of funding for that period. Once overheads had been covered, it left the centre with around £1m to spend annually on projects.
It is understood Ogic's full-time workforce was small, perhaps only breaking into double figures at its busiest times.
A clue that Ogic would not be around much longer arrived earlier this month, when chief executive Ian Phillips left to take on the role of project director for the Acorn carbon capture and storage and hydrogen scheme at the St Fergus terminal near Peterhead.
Backed by the Aberdeen City Region Deal, the Oil and Gas Technology Centre (OGTC) is a bigger entity with more clout.
It officially opened in February 2017, and has since co-invested £140m in more than 230 projects, working in close partnership with industry, government and academia to accelerate new technology solutions to market.
Following its recent launch of a new Net Zero Solution Centre, OGTC is focused on accelerating technologies aimed at decarbonising offshore operations and helping the UK North Sea to become the first net zero oil and gas basin globally.
Recommended for you

Talent and timing: Can Aberdeen's oil and gas skills make the energy transition?