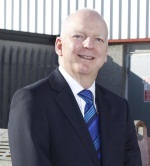 NEXT month, Rod Buchan will have completed a year as CEO of Cosalt Offshore.
His decision to desert Aker Solutions in favour of a company that had been through the mill somewhat raised eyebrows at the time. After all, he was a stalwart of the Norwegian group's presence in Aberdeen and had led its Partner business unit for four years.
Primary catalyst to the Buchan decision was the fact that Aker had been going through considerable reorganisation.
"I was well established and it was a major surprise to most people there when I left," Buchan told Energy.
"They hadn't seen it coming. But we had held on to the same management team for four years . . . an achievement these days. We had become a tight-knit team since the start of 2007; and had been through a lot in that period. We had achieved the targets set and I thought we were coming to the end of a cycle after which the team would probably be refreshed."
The idea of rejustifying his value to top management did not appeal, let alone starting another cycle.
Rod Buchan Q & A:
Age: 54
Education: MA Aberdeen University; LLM – Masters in Construction Law at Robert Gordon University; also FCCA – Fellow of Chartered Certified Accountants
Main roles in career to date: 1998 – 2010: 12 years in various roles at Aker Maritime, Aker Kvaerner and Aker Solutions. Latterly served as MD of Aker Offshore Partner for four years. 1987 – 1995: Financial director and company secretary at Oilfab Group and Laing Oil & Gas 1978 – 1985 Shell UK Exploration & Production – various finance roles
What has been the hardest decision you have made in business? I remember taking a decision, which some described as suicidal, not to re-tender a low margin contract where we were incumbent, but instead deploy our resources on two other more attractive bids and we landed them both.
Who do you admire in business? An early mentor was Dr Gilbert Herries at Oilfab who tragically died aged only 50. I still ask myself "what would Gilbert do?" when faced with tricky situations. More recently I really admired what Tommy Dreelan did with QServ, which I see as a yardstick for any oil service business.
What do you regard as being your greatest success to date? Building a new team, developing our strategy, creating momentum, then delivering a four-fold increase in profitability at Aker was a very successful period.
Where is your favourite holiday destination? Italy – we have travelled extensively throughout this great country.
What is your favourite gadget? My Ipod stuffed with 6,000 hand-picked tracks
Where would you like to retire to? I have no thought of retiring – there is so much more I would like to do with my career.
"It got to the point where maybe it was time to look for a different challenge. This one came along just at the time I was thinking about doing that. Joining Cosalt seemed completely different; and it is.
"At that time, Cosalt appeared from the outside to be in quite a distressed state having suffered a huge amount of negative publicity regarding what had gone on with previous management.
"I was in a fortunate position within Aker in that we were a customer to Cosalt. We knew the company. For me it was a strong business with excellent people. But it needed new leadership to help it recover from the trauma that it had been through and take it forward."
In fact, Buchan had been approached out of left field by a head-hunter.
A year on and Buchan is immersed in Cosalt's offshore business . . . stretching himself, stepping beyond what he admits had been his comfort zone.
Indeed tackling the company's well-publicised problems were part of the attraction.
"I'm a late developer; I didn't take on an MD role until I was near 50; that's kind of late, but then I realised it was the space I wanted to be in," said Buchan. "Having got there I don't want to sit in a comfort zone.
"The people here had clearly been through a stressful time. They were looking for new leadership. I got a tremendous welcome . . . it was fantastic.
"Of course we have been making changes. But I like to give people the opportunity to meet their potential by providing them the space to do that. But first you have to make sure that other foundations are in place to enable them to perform.
"We have a 360-degrees view of the market. Everyone in the offshore industry is potentially a customer.
"We work directly with operators . . . large and small; we work with topside contractors; subsea construction companies . . . primarily Subsea 7; Sparrows on the cranes side; plus drilling companies; well services companies and a myriad of others."
That demands not just good people but also robust management systems. However, the latter was weak so resetting the foundations of how Cosalt Offshore conducts its business has been a big focus for Buchan.
Only then can he really push for growth.
"I think we have a board that understands that we have to make changes to raise the game.
"But they don't happen overnight," he said. "The facilities here are good and the sale of the marine business (for £27million) has created additional room and an opportunity to reconfigure . . . raise the efficiency of the operation; and create much more of a production line, manufacturing mentality than simply a repair, refurbishment type approach.
"By doing that we can increase our efficiency here by up to 60% . . . that's a huge prize to play for."
How long has Buchan given himself to implement the bulk of the changes that Cosalt Offshore needs?
He expects the firm to be "fit and ready" for 2012 and says the year ahead will be hugely busy for the 240 or so staff in Aberdeen, plus those working offshore, in Norway and elsewhere worldwide.
"The cost of such changes is modest in capital investment terms," he said. "It's more about rearranging and upgrading rather than fundamental replacement.
"People have looked at this business in the past and declared it very complex for what it is. We're trying to bring about greater clarity in that understanding.
"Analysts look at us and see a business going through a lot of change; this is a firm with a tradition reaching back more than 100 years. I think they see it as a strong brand but we're not in caravans or fishing or marine anymore; we're actually a growing offshore energy services provider to both oil and gas, and offshore wind."
But with further profound changes in the offing for Cosalt, not least a £400,000 offer from its chairman David Ross's business Oval for the listed company, which is reportedly in danger of running out of money, this is certainly turning out to be an adventure for the mild-mannered Rod Buchan.