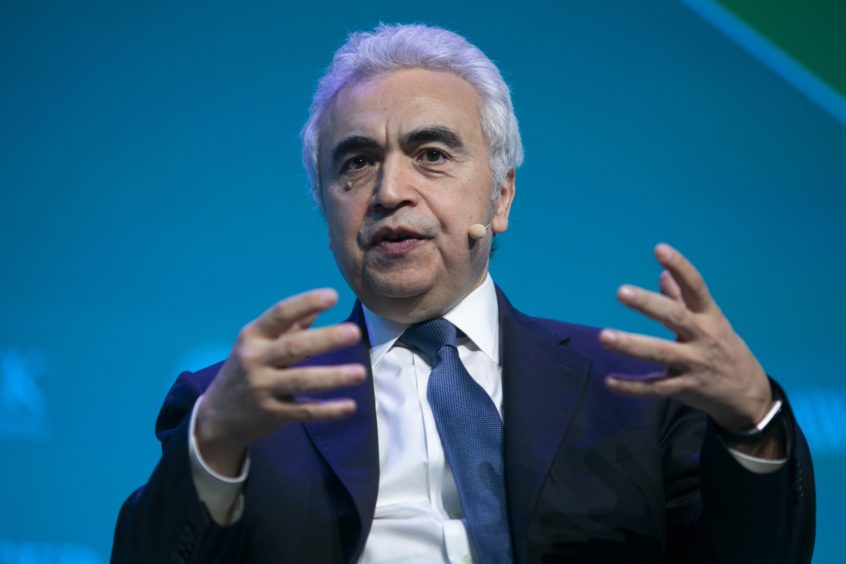 Actions taken by producer states under the OPEC+ banner, coupled with moving oil into storage, should see a stock draw of 4.7 million barrels per day in the second half of 2020, the International Energy Agency (IEA) has said in its recent Oil Market Report (OMR).
Production cuts, due to start in May, will provide "some immediate relief" from low prices, the Paris-based agency said.
This is much needed as the sector is facing unparalleled problems. "Never before has the oil industry come this close to testing its logistics capacity to the limit," the report said.
China, India, South Korea and the US have offered strategic storage capacity to producers to hold temporarily unwanted barrels, or are increasing strategic stocks to take advantage of lower prices.
These two measures will take the edge of the stock build up, it said, "helping the market get past the hump".
Additional support will come from production shut-ins, mostly from the US and Canada, which may take output down by around 3.5mn bpd.
This combination of cuts, intentional or not, and a shift to storage, will see a return to more normal market conditions in the second half of the year – with demand exceeding supply. Transferring 200mn barrels of oil into strategic stocks over the next three months would account for around 2mn bpd of supply removed from the market.
This will be much needed given that stocks are expected to build by 12mn bpd in the first half of the year, threatening to overwhelm industry infrastructure in the coming weeks. Capacity could be saturated by mid-year, the OMR said, although the situation will be regionally different.
A decline in Russian refining runs and heavy Canadian crude prices falling below $10 per barrel are warning signs of storage filling. The world has around 6.7 billion barrels of storage held 4.2bn barrels as of the end of January. Only 80% of the total capacity is considered by the IEA to be operational.
In addition to logistics bottlenecks, there are also quality concerns, with different crudes unable to be mixed together.
The IEA sounded a warning on the price declines and the way in which they threaten the stability of the industry. Capital expenditure is expected to drop by 32% from 2019, to $335 billion. This would be the lowest in 13 years. Such a reduction threatens the oil industry's ability to develop the technologies needed for a clean energy transition.