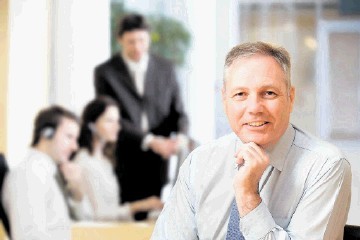 High levels of activity on the Norwegian and UK shelves has put a strain on the rig market but there is hope of it easing.
Sjur Talstad, executive vice-president of drilling services firm AGR, based in Norway, said: "For Norway there is a very limited availability of rigs before the end of next year and it takes time to bring in new rigs that can obtain an acknowledgement of compliance for Norwegian waters.
"However, with already booked capacity, the next year will see a rise in the number of rigs in Norway.
"With the increased optimism new discoveries have created, notably the Barents Sea, this already committed additional rig capacity will probably only partially solve the increased demand for rigs.
"Bringing in additional rig capacity from already competitive international markets or new builds may secure the demand on the Norwegian Continental Shelf, perhaps in connection with a more efficient rig approval process for Norwegian waters."
Ian Burdis, executive vice-president UK/Asia Pacific, for AGR, said: "The UK Continental Shelf will see pinch points surrounding deep water/harsh environment rig capacity for west of Shetland.
"There are several operators with wells to drill there but no rig capacity to drill them. Unless they can get a sub-let from one of the operators holding long-term rig contracts they will not be able to drill.
"Also, the UKCS drilling activity looks likely to become increasingly seasonal. Several drilling programmes over the last two winters have suffered disproportionate weather-related delays and there is a growing tendency for operators to plan their activity between April and September.
"This puts a strain on rig capacity over the summer and causes the drilling contractors issues with crew continuity over winter."
AGR came up with the idea of multi-client, multi-well rig campaigns in 2005 and says it continues to bring significant benefits to many small-medium sized independent oil companies operating within the Norway and UKCS.