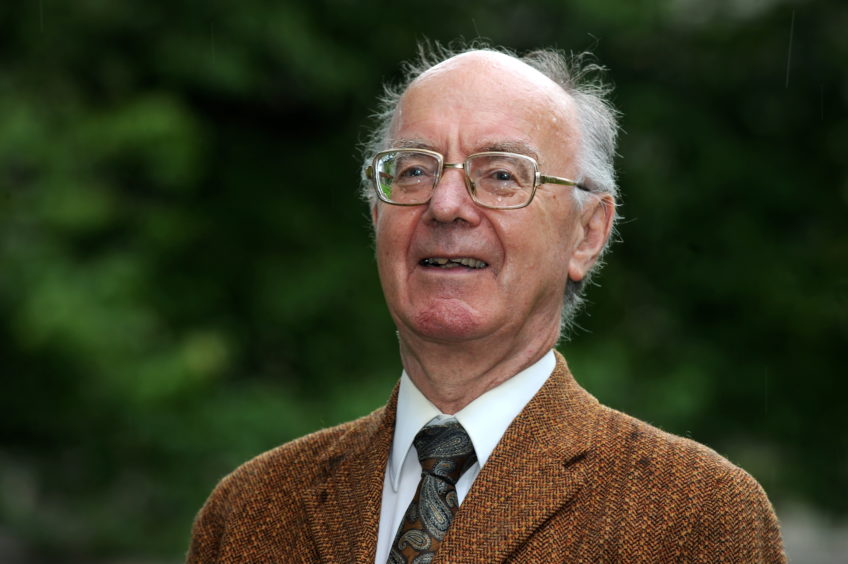 A leading petroleum economist has said it would "require something cataclysmic" for the international oil benchmark to follow that of the US into negative pricing.
History was made on Tuesday as West Texas Intermediate (WTI) oil became worthless as storage space in the United States filled up, brought on by plummeting demand for fuel amid the Covid-19 outbreak.
WTI reflects the supply and demand situation in the US, exacerbated by bottlenecks holding up exports.
The main oil benchmark for the rest of the world, Brent Crude, is also falling – reaching an 18-year low earlier of less than $20 a barrel.
However, Professor Alex Kemp of Aberdeen University does not foresee it going down the same path to zero or negative pricing.
He said: "The two prices, WTI and Brent, are in some ways linked but, to some extent, they are separate. The main reason being that Brent reflects the world balance of supply and demand and WTI reflects the position inside America.
"We wouldn't get negative prices for Brent because Brent is the world market and it would require something cataclysmic for the world economy to get a negative Brent price.
"This year, if the virus problem continues and the lockdown continues and economic activity goes down – air travel and petrol demand keeps very low – then the price could go lower but I don't think we could get anything like a negative (Brent) price."
Drilling is being brought to a halt in the US shale sector as a result of the price crash.
Although WTI does not reflect the position in the UK and internationally, trade body Oil and Gas UK (OGUK) has already warned that the North Sea will not be immune to the same supply and demand factors.
Cash flows and revenues are down, while investment in any new fields is being postponed in Britain's offshore sector.
Professor Kemp said the North Sea is "suffering" and expects that to continue into next year.
International oil firms with large exposure to US shale will be hit hardest, while investment levels in the North Sea will be impacted from the perspective of those firms who have major operations in America.
Professor Kemp added: "There are US companies operating in the North Sea as well.
"There's a link then between their activities in America and their activities here in the sense that the corporate cash flows are all very relevant to whether they can make more investments and what they will do with a major capital constraint.
"In that sense there is a relationship. The likes of BP and Shell who operate here have big interests in America so the international companies are affected by the WTI price.
"That will affect their whole corporate cash flows and their ability to invest worldwide."
Recommended for you

Oil surges as Hamas' attack on Israel fans Middle East tensions