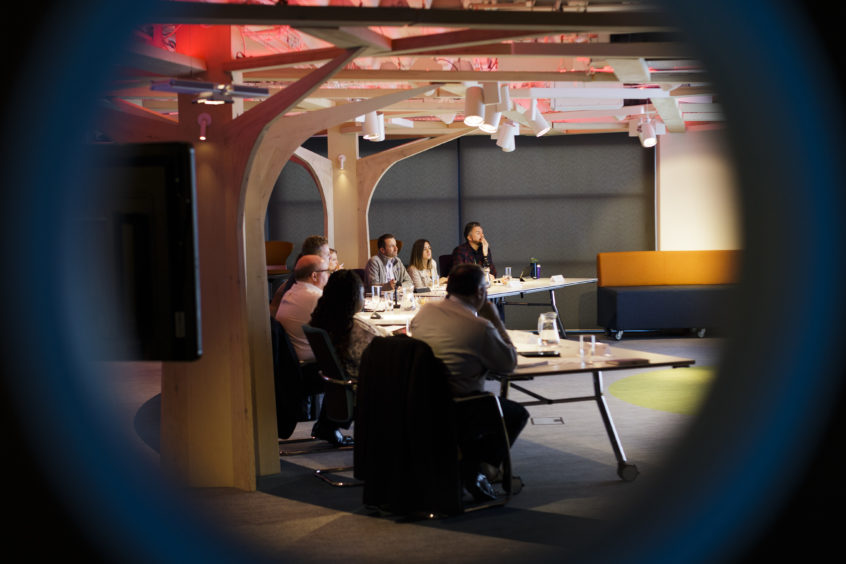 "Pioneering" technologies to remove carbon emissions from the air and even produce clean energy from seawater are among those selected for the next cohort of an Aberdeen start-up programme.
The Oil and Gas Technology Centre (OGTC) has selected four firms to join its TechX programme, in partnership with London-based research and development firm Deep Science Ventures (DSV).
The quartet, spinouts of DSV, are clean air firm Mission Zero, Mellizyme – a company which is focussed on bio-recycling of plastics – and hydrogen generation firms Supercritical and sHYp.
They will join eight others in the TechX Accelerator programme, a 16-week project to develop "game changing" innovations for the UK energy sector.
Each firm will be given access to £100,000 seed money, with no equity taken or paypack required, ultimately aimed at helping the start-ups chase down support for field trials.
Half of the 12 firms selected are focussed on net zero solutions for the sector, in line with the industry's shared net zero vision.
The four selected with DSV are:
Mission Zero – Bio-inspired, ultra-efficient direct air capture technology to remove CO2
Mellizyme – Bio-recycling of plastics using a unique enzyme
Supercritical – Revolutionary new electrolyser creating low-cost hydrogen
sHYp – Producing green hydrogen from sea water without the need for desalination
David Millar, TechX Accelerator director at the OGTC, said: "Our partnership with DSV is an important one to ensure we continue to build a pipeline of, game changing net zero start-ups. DSV's ability to build high growth ventures from scratch is unparalleled and this year's programme is no exception.
"The four companies that we have selected have unique technology solutions that solve real net zero challenges and we can't wait to start working closely with them to accelerate them forward in pursuit of the much needed energy transition."