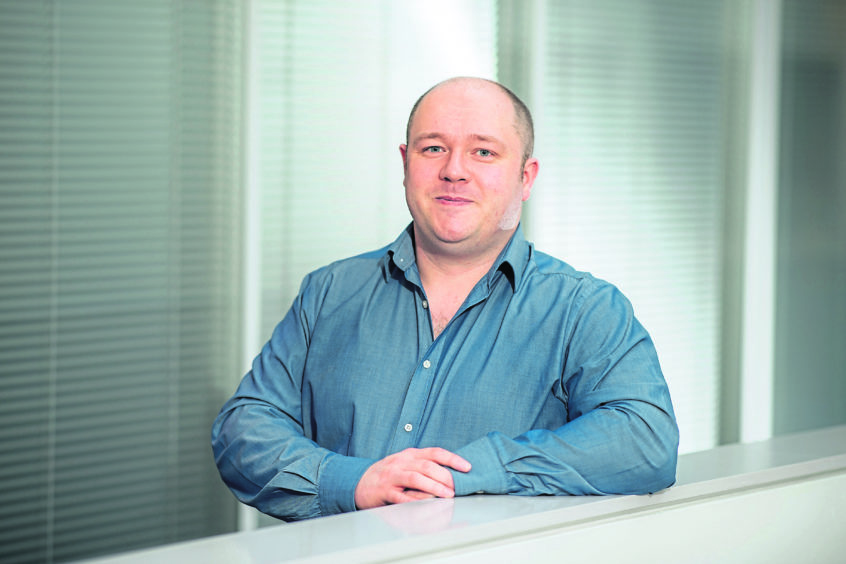 The downturn that struck in 2014 wasn't littered with pleasant surprises.
But the ability of technology developers to make their mark amid the chaos and pain was one such bright spot.
Plenty of people who were made redundant set up their own businesses, serving customers in different sectors.
However, Energy Voice did interview numerous innovators who decided to start up new businesses and run with products designed to lower costs and enhance production.
The likes of DeltaTek, Imrandd and Subsea Piping Solutions spring to mind.
The technology manager at oilfield service firm Hunting's Tek-Hub accelerator, based in Badentoy, near Aberdeen, hopes that the current downcycle will turn out to be a strong breeding ground for new technologies as well.
Dan O'Brien stressed that technology developers should not be discouraged by the recent price drop when considering whether to reach out for support.
In times of low prices, operators need new kit which can help them lower the cost of recovering hydrocarbons and maintaining infrastructure.
O'Brien, who joined the company in 2014, said Hunting understood research and development (R&D) was vital for getting through downcycles.
He said: "If you try to sell what you were selling at a high oil price when it's a low oil price, there's only one way that can go, so we'll keep innovating through this period.
"If people are apprehensive about approaching us because they think there won't be a budget, then absolutely approach us now. Don't wait for oil prices to go back up."
Tek-Hub, launched in mid-2018, has reviewed dozens of technologies, with a trio currently going through further screening, which involves a "much deeper dive".
Products advanced through Tek-Hub include Organic Oil Recovery, developed alongside Titan Oil Recovery, and a valve created with Interventek Subsea Engineering.
Tek-Hub's raison d'etre is to attract innovative individuals and companies to partner up and reduce the timeline to get technology to market.
O'Brien, a Strathclyde University graduate, said Hunting would look at any idea – "nothing's too left field".
"During this latest downturn, we want ideas coming through and for people to be ready for the market coming back," he said.
"We want technology that can survive in a down market.
"There are a lot of good ideas out there that can answer some of the questions industry is being posed."
He said that Hunting's scale and international presence meant the company was well placed to tackle some of the factors which slow down the development process.
"We've got huge amounts of manufacturing space so it's no problem to slot in something new," O'Brien said.
"We've also got sales offices in all over the world. Some people would spend most of their budget going on sales trips that cost us almost nothing."
He said Hunting was involved deeply at every level of the market and, as such, had good handle on whether certain products will be desirable.
"When people come along with an idea we can guide that," O'Brien said.
"Someone may think they're solving a problem but the problem might have changed slightly.
"We can give a lot of advice before things start costing too much
money."
Turning to the thorny subject of intellectual property, O'Brien said Tek-Hub has "no set model", preferring instead to look at technologies on a case-by-case basis.
He said: "People are generally quite clued up when it comes to IP. They realise they've got an idea and they're going to protect it because that's where the money is.
"We can agree to take a percentage or we pay a fee, it really depends. We're very flexible. We listen to people. Everyone's got different circumstances and expectations.
"If we are really are going to collaborate, we need to be flexible and listen. If we come in and mandate and prescribe too many things, it flies in the face of what we're trying to achieve."
Recommended for you

Rallying call as industry warns that 20% of UK subsea capability lost