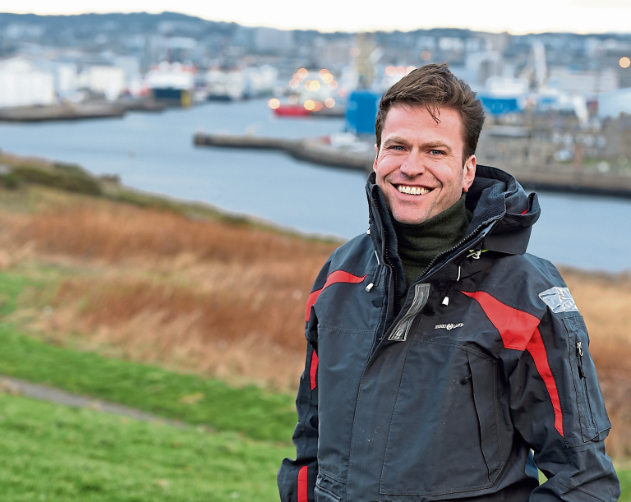 Technology aimed at saving the oil and gas industry millions of pounds has taken a major step forward.
Ivan Starostin, founder and chief executive of Aberdeen firm TenzorGeo, said a field trial carried out with an oil major in the UK North Sea "achieved all we had hoped for".
TenzorGeo has developed a low-frequency seismic sounding system, which it says can more accurately locate hydrocarbon deposits and pinpoint where it is best to drill.
According to Mr Starostin, a former investment banker, it will boost firms' chances of appraisal success by a factor of nearly three at a fraction of the cost of conventional methods.
"The aim of the trial was to demonstrate that proven onshore microseismic technology could be applied offshore and have a transformational impact and that is exactly what it did," Mr Starostin said.
He added: "The offshore field trial involved 25 ocean- bottom seismometers being dropped to the seabed to record data continuously for at least 14 hours from 44 different positions.
"Relocation and recovery were done using a remotely operated vehicle and the offshore campaign was completed in less than five days.
"The initial interpretation of the acquired data was not as accurate as we had hoped in delineating the boundary of the hydrocarbon reservoir, which had previously been mapped by the operator using traditional seismic methods.
"We quickly established that noise from waves and tides on the seabed was dominating the frequency width in which we were operating, and creating acoustic pollution which was not being filtered out as effectively as we had anticipated by the algorithms used onshore."
Such "interference" complicates the analysis of marine data, he said, adding: "We made significant improvements to both the way the data is acquired offshore and how we process it to filter out marine noise."
A new method – using "triangles" of simultaneous recordings – was developed, allowing TenzorGeo to effectively suppress the unwanted noise.
Mr Starostin said: "That enabled us to achieve the accuracy we were seeking.
"The trial allowed us to make significant improvements to our underlying algorithms and software to enable its offshore application to match its proven onshore performance, and that is priceless.
"This was the whole point of the field trial – to allow us to identify areas for development and effectively address them so this transformational technology is ready for the offshore market."