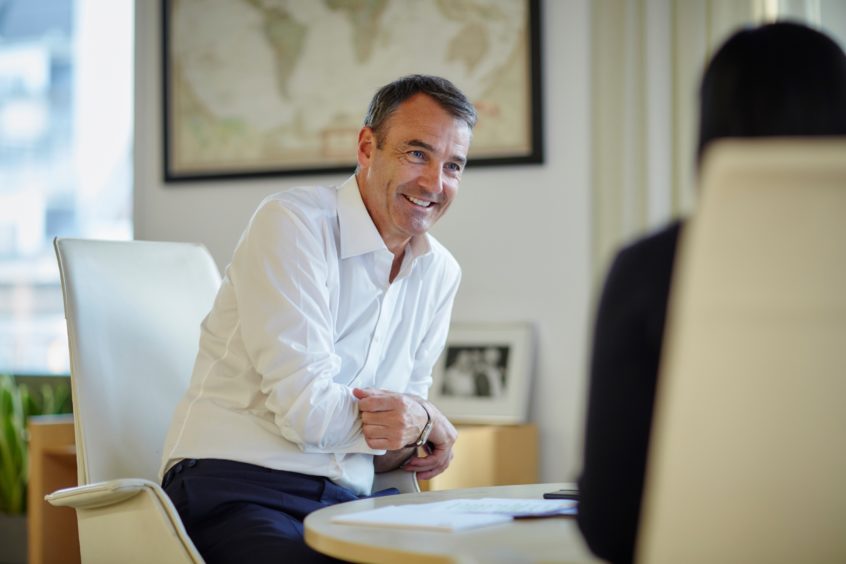 BP's new chief executive Bernard Looney revealed he has considered the possibility that peak oil demand could be one of the legacies of the Covid-19 outbreak.
Mr Looney, speaking in an interview with the Financial Times, said he could envisage the impact of the coronavirus crisis on crude oil consumption lasting far beyond the end of the pandemic.
He added that he "would not write off" the possibility that the sector may have seen "peak oil".
"I don't think we know how this is going to play out. I certainly don't know," Mr Looney said.
"Could it be peak oil? Possibly. Possibly. I would not write that off."
BP announced a £3.6 billion pre-tax loss in the first quarter of 2020 as the impact of the coronavirus and oil price slump hit the business – a 66% drop in earnings.
The oil giant said the economic impact of the Covid-19 crisis, coupled with pre-existing supply and demand factors, has brought an "exceptionally challenged commodity environment", with product demand sharply reduced as the population remains in lockdown.
BP said an OPEC deal to cut production by nearly 10 million barrels per day from next month is "unlikely to prevent material supply shut-ins by oil producers in the near term, some of which may be difficult to reverse".
However, Mr Looney said the pandemic had only served to increase his conviction over the firm's recently announced plans to move to low-carbon energy.
He lauded the investment growth of the renewable energy sector during the Covid-19 crisis as "the model that is increasingly respected and admired by investors as being resilient and having a different risk profile".
However, climate activist group Greenpeace hit out at Mr Looney's comments, calling for BP to get out of oil and into renewables if it wants to "stay in the game".
Charlie Kronick, senior climate finance adviser for Greenpeace UK, said: "Mr Looney accepts we may have reached the global oil demand peak and in February he promised to share details of BP's new climate strategy by September – the world may be unrecognisable by September.
"If BP wants to stay in the game, they need to start making clear now how they're going to get out of oil and into renewables – and then start doing it.
"Decisive and positive action now will hit shareholders' investment portfolios far less than it would to carry on with business as usual in an economy that is collapsing due to catastrophic climate change."
Recommended for you

BP selects executive search firm to find Looney CEO replacement