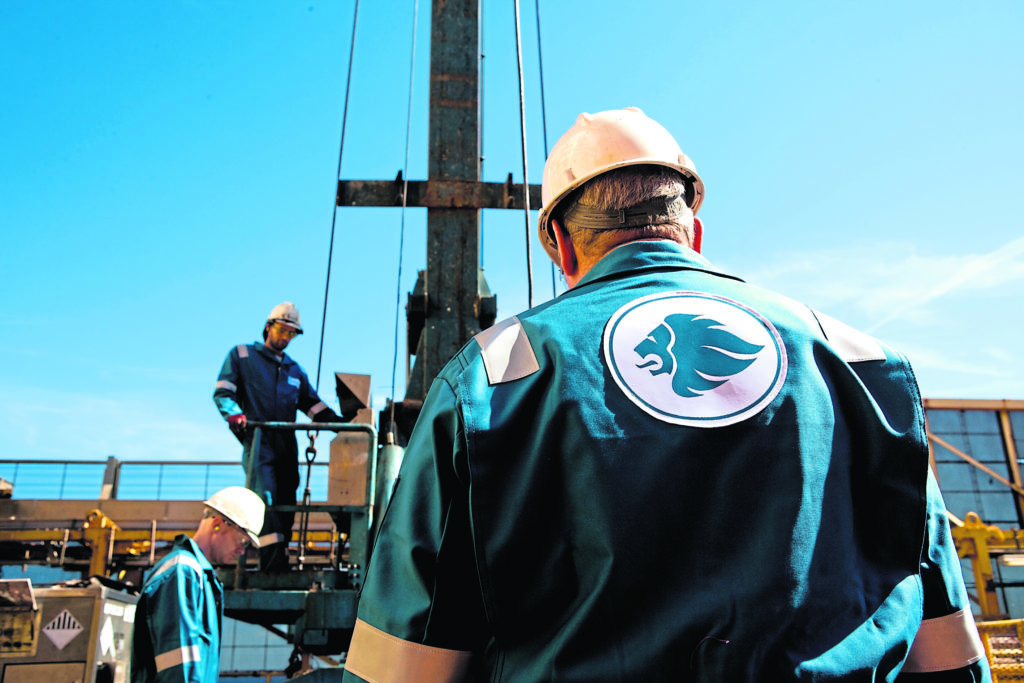 Oilfield services firm Expro entered the Covid-19 crisis with cash in the bank and no debt, meaning it is better placed than most in the sector to survive the pandemic intact, bosses have said.
Some rival firms are not so lucky and consolidation is likely as a result of the latest oil and gas downturn, chief executive Mike Jardon and chief financial officer Quinn Fanning added.
Describing Expro as an "aggressive window shopper", Mr Fanning said the fall-out would almost certainly deliver acquisition opportunities.
Taking advantage of one or more of these would grow the company further, following last summer's purchase of Norwegian technology company Quality Intervention for £39.7 million.
Mr Fanning reported a "pretty good" 2019 for Expro, which at the end of March employed more than 4,300 people globally, including nearly 670 in Aberdeen.
Adjusted earnings before interest, taxes, depreciation and amortisation rose nearly 10% to £91m on the back of higher oil prices last year, while revenue also grew by almost 10% to £652.5m.
Expro posted adjusted pre-tax losses of £17.4m, including a £3.8m writedown on the value of property, plant and equipment. This was an improvement on losses of £35m, including a £2.7m writedown, in 2018.
Mr Jardon said: "As the 2019 financial year concluded, we ended in a strong financial position, trending positively with some great achievements, including exceptional safety and service quality performance.
"While 2020 has brought with it some unprecedented challenges for the oil and gas industry, we believe Expro has certain advantages that will help the company adjust to new market realities and best position itself for a future business recovery.
"Our team has significant experience managing through downturns, and we will quickly adjust the scale and scope of operations based on customer activity. We also have no debt and ample available liquidity."
Click here to take part in our reader panel for a chance to win £50
Expro operates through regional headquarters in the UK (Aberdeen), US (Houston), Ghana (Accra), Malaysia (Kuala Lumpur) and the United Arab Emirates (Dubai).
The company's global HQ is in Reading but more than three-quarters of its 850-strong UK workforce is in the Granite City.
Finance chief Quinn Fanning said the group would have to make "temporary adjustments" to its headcount in response to the Covid-19 crisis and lower oil prices.
He revealed Expro's bosses were looking at furloughing schemes, both in the UK and US, but was reluctant to discuss if redundancies were part of the plan to "protect and preserve our current strong financial position".
Mr Fanning added: "The name of the game just now is to make sure revenue doesn't drop".
Chief executive Mike Jardon said Expro may have another key advantage in navigating its way through the current global crisis.
He added: "In recent years the majority of our business has been driven by customers' production optimisation efforts, more so than their exploration and other drilling-related activity."
Bosses hope this will stand the firm in good stead for whatever lies ahead, with clients likely to be even more focused on maximising value from existing oil and gas production.
Expo said Asia/Middle East and North Africa operations saw a "significant performance increase" last year, while its North/Latin American division saw a "substantial increase in activity". Business elsewhere "remained strong".
Recommended for you

Thurso-based AMTE Power facing four-week battle for survival