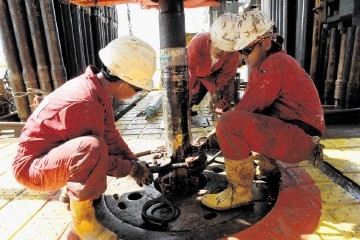 Trying to predict what M&A activity will transpire during 2012 can be done with one guarantee – it will turn out quite differently from what we expect.
Yet, based on what we think today, a number of themes that were evident in 2011 will continue this year.
Namely that corporate to corporate transactions will prevail, and that subsea and drilling sectors will be the most active.
Meanwhile, stakeholders – from private equity houses through to small and mid-sized sector companies – will be constrained by a lack of debt or bank finance in the sector.
We expect that mid and large-scale organisations will remain active in buying up smaller or allied businesses across the globe.
Many organisations are using M&A as a tool to grow their businesses and diversify their earnings streams – a trend we see continuing as large businesses have access to capital and are also placing strategic valuation premiums on acquisition targets, making them attractive options for the seller.
Sector wise, drilling and subsea related offerings will be key areas.
Quite simply, more than 40% of overall spending in the oil and gas market is driven by drilling-related products and services, so most businesses will have some kind of drilling exposure.
Subsea on the other hand, while less material, is still a large market and shows a strong growth profile. In the next five years, spending in the deep-water markets worldwide will increase by around 90%.
A big constraint in the market, however, will be access to capital, or more specifically debt.
Many transactions and businesses generally rely upon an efficient capital market and access to debt-based products to either part-finance M&A deals or to help companies grow through investment in new equipment, operational bases and so on.
We believe that there is a lack of capital in the market, that banks will be increasingly selective on who they lend to and, quite simply, the money won't be available for all the potential transactions out there.
Another factor or consideration right now is operations. That is, as markets show signs of recovery and increased activity and spending levels, the industry on the whole will struggle in our view to be operationally effective.
We are already starting to see personnel shortages and the industry is still plagued by a lack of managerial and senior management experience.
Managing operations, controlling costs, executing strategy and maintaining or growing earnings or profits will be a real challenge.
Pulling this together, 2012 may turn out to be a tough market for successful M&A. While we don't question that appetite will be there, financing and operations may prove to be too challenging to get deals done.
Andrew Reid is managing director of Douglas-Westwood.
Recommended for you

Geopolitical tensions driving M&A activity