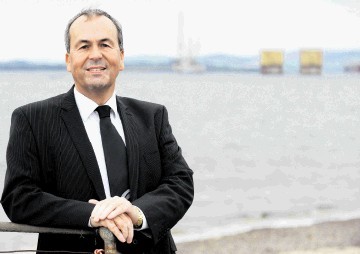 Global Energy Group had a busy 2011, with its most significant investment being the purchase of the 238-acre Nigg yard, harbouring the largest dry dock in Europe and extensive fabrication facilities.
The international energy sector service company, which has head offices in Inverness and Aberdeen, said the acquisition catapulted it into being a key player in the existing and emerging energy marketplace on a worldwide scale.
Executive chairman Roy MacGregor wants to make Nigg Energy Park a home for all types of renewable energy and oil businesses.
In its heyday, the yard on the Cromarty Firth employed 5,000. More than 2,000 jobs are expected to be created between now and 2015.
Global has 170 people on the site, who work for its engineering and fabrication subsidiary, Isleburn.
Mr MacGregor's firm will own some of the new ventures connected to the oil, gas and green-energy sectors, but others will be run by tenants.
Last October's deal to acquire Nigg from US company KBR and the Wakelyn Trust was understood to be worth £10million-plus.
Also in 2011, Global extended its international footprint in opening offices in Brazil and India, along with acquiring Perth-based GRN (Global Resources Network) manpower business to capitalise on the growing energy and construction markets in north-west Australia.
Mr MacGregor said: "Our investment in people and systems continues to be a high priority, and is enhancing the capacity of the group to support further expansion.
"Our strategy of customer-led internationalisation is already underway and we anticipate a more deliberate approach to increasing our worldwide footprint in the year ahead.
"Our purchase of the Nigg Energy Park heralded fresh opportunities and optimism and, along with our own marketing team and the support of the public agencies, we have been working hard to secure new job opportunities and growth. This does take time, but everything points to 2012 being an exciting year for us."
Mr MacGregor said Global would continue its strategy of considering the acquisition of companies it feels can add value and growth to its existing portfolio of services.
In its last financial year, sales were up 32% to £170.3million, while earnings before interest, tax, depreciation, amortisation and exceptional items reached £15.5million compared with £7.4million in 2009-10.
The group employs 4,300 people worldwide.
Recommended for you
X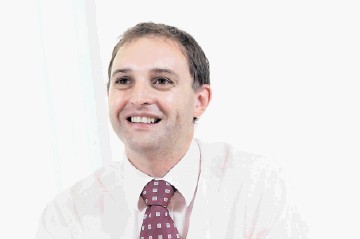 Make sure your numbers add up