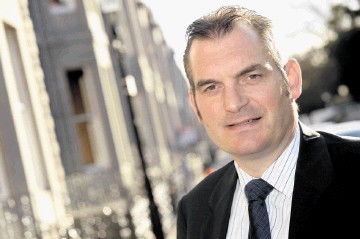 The North Sea oil and gas industry continues to buck the national economic trend and provides a fertile ground for oil service M&A activity.
Underpinned by historically high average oil prices over the course of 2011, investment in the industry picked up after a difficult period between 2008 and early 2010.
This trend has continued into 2012 with strong deal flow in the SME market and increased competition, from trade and institutional investors, for good-quality assets.
While north-east businesses quite rightly broaden their horizons and diversify their customer base overseas, the North Sea continues to attract investment and provides opportunities at all levels in the value chain.
Applications for the 27th offshore licensing round are now being accepted and it promises to be a record year since licensing began in 1964 for operating licences issued.
With around 20billion barrels of oil still to be extracted, North Sea productivity will provide a backbone to the north-east economy for many years to come.
Maven Capital Partners is a long-term investor in the oil and gas service sector, completing nine transactions via its Aberdeen-based investment team in the past three years.
The spread of companies within the Maven portfolio covers a diverse range of sub-sectors in oil and gas.
The current trading performance of our energy service sector portfolio is very robust and we are seeing real growth opportunities for our investments. Both organic growth and buy and build acquisition targets are firmly on the radar screen and several deals are anticipated to be concluded by Maven in the forthcoming months.
We have been active in providing private equity to northern Scottish energy sector business for the last two decades and the current climate is probably the busiest and most exciting that I can remember.
Jock Gardiner is energy-industry partner with Maven Capital Partners in Aberdeen.
Recommended for you

Thailand needs 'shale' gas moment as energy crisis deepens on PTTEP's watch