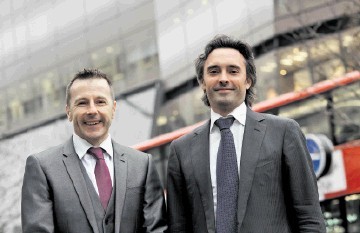 International energy consultant Xodus Group has created a new chief technology officer role to lead its integration of surface and subsurface services.
Stephane Constant, who became a non-executive director at the firm last year, has taken up the full-time post at the Aberdeen group.
Colin Manson, chief executive of Xodus, said: "Stephane is an expert in the world of subsurface and it has been a goal for us that Xodus would be the first to offer a truly integrated subsurface plus surface capability.
"We are bringing these disciplines together because we can see the advantages for clients in delivering both technical solutions and efficiencies."
Xodus has recently secured more than £4million worth of subsurface contracts, with some of the largest projects involving production optimisation and appraisal and development plans for onshore and offshore assets in west Africa.
Mr Constant was co-founder and technical director of subsurface consultancy Horizon Energy Partners, which he built to 100 people and sold to SGS in 2008. He started his career with Elf in 1991 as a reservoir engineer responsible for various UK operated assets.
He also worked for Agip in Aberdeen from 1996-97 as a senior reservoir engineer. In 1998, he joined Premier Oil, in Singapore, as the lead reservoir engineer for the Yetagun field, offshore Burma. After Horizon, he founded Oyster Energy, a co-investment company, which he sold to Elko Energy in 2009.
Mr Constant said: "Xodus is in a transformational phase, expanding its range of services well beyond its original surface focus.
"I will be supporting the development and integration of the wells and subsurface teams and will be working to create maximum value for our clients through our integration."
The Granite City consultant which launched in 2005 has grown to more than 400 people and annual turnover of £38.5million offering integrated services covering both oil and gas and low carbon.
It aims to at least double in size through organic growth to 1,000 people by 2015.
In 2011, Xodus invested significantly in expansion with new offices in Houston, Nigeria, The Hague and Norway and in the UK. The board is seeking out further global expansion in regions including the Middle East and Asia-Pacific.