International engineering and project-management company Amec said yesterday it expected its recent success in the North Sea to continue for the next five years and beyond.
Chief operating officer, Neil Bruce, said contract wins with North Sea operators had played a large part in an 11% rise in revenue last year.
Amec also said yesterday that it would give £400million back to investors through a share buyback scheme, but said that would not hamper efforts to make further acquisitions this year.
Mr Bruce said the company was aiming for double-digit growth again in 2012, and said the North Sea would "play a big part in that".
He said new infrastructure projects – including BP's Clair Ridge development, where Amec won a £150million design contract last year – meant UK waters still had plenty of potential.
"We are also pushing on with other clients who are planning capital expenditure in existing infrastructure.
"We have a really good outlook for the next five years in the North Sea, which is ultimately good news for the company, good news for the supply chain and good news for Aberdeen."
Amec – which employs nearly 26,000 people including more than 1,800 out of Aberdeen – reported revenues of £3.26billion last year, compared with just under £3billion in 2010.
Pre-tax profits were unchanged at £259million, but earnings per share were up 13% to 70.5p.
Chief executive Samir Brikho said takeovers in the year had strengthened the firm's service offering and said the "pipeline of further acquisition opportunities remains strong".
Amec's 2011 acquisitions included £33million on fast-growing north-east company qedi.
Mr Brikho said: "Amec continued to make good progress in 2011 boosted by oil and gas and mining in particular.
"The outlook for 2012 is underpinned by the positive industry backdrop and the strength of the order book."
Shares finished yesterday
Recommended for you
X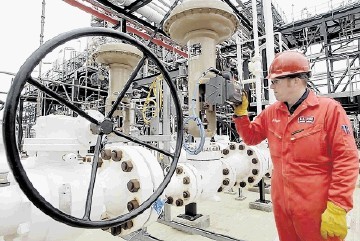 Shell signs up Wood for further two years