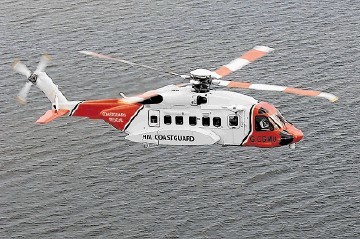 British helicopter operator Bond Aviation Group is to buy 16 Sikorsky S-92 aircraft in a deal understood to be worth up to £300million.
It is not known yet how many of them will be used in the UK North Sea.
Bond is a subsidiary of World Helicopters Group and the deal is the largest one-off acquisition of S-92s received by Sikorsky.
World Helicopters chief executive James Drummond said: "The introduction of the S-92s represents the next stage in Bond's growth and fleet development for both UK and international operations, such as oil and gas and search and rescue, for which the S-92 is ideally designed.
"It is a proven and flexible platform that will provide the performance and range required to operate in these environments whilst delivering the highest standards of safety and comfort for its crew and passengers. We look forward to working with Sikorsky to introduce the new aircraft, the first of which we expect in 2013."
All Bond S-92 aircraft will feature equipment and systems necessary for operations in the North Sea in accordance with the European Aviation Safety Agency's requirements. These include five flotation devices, two auto-deployable life rafts, satellite flight-following communications, and a main rotor-blade ice-protection system. Helicopter operators based in five North Sea countries are flying 47 S-92 aircraft configured for offshore transport and search-and-rescue missions.
US-based Sikorsky said the S-92 helicopter was one of the largest in its heavy offshore class.
Its cabin can carry 19 passengers and their luggage. Since entering service in September 2004, the S-92 fleet has grown to more than 150 aircraft.
Recommended for you

New helicopters needed to 'meet demand' as number of available S-92s dries up