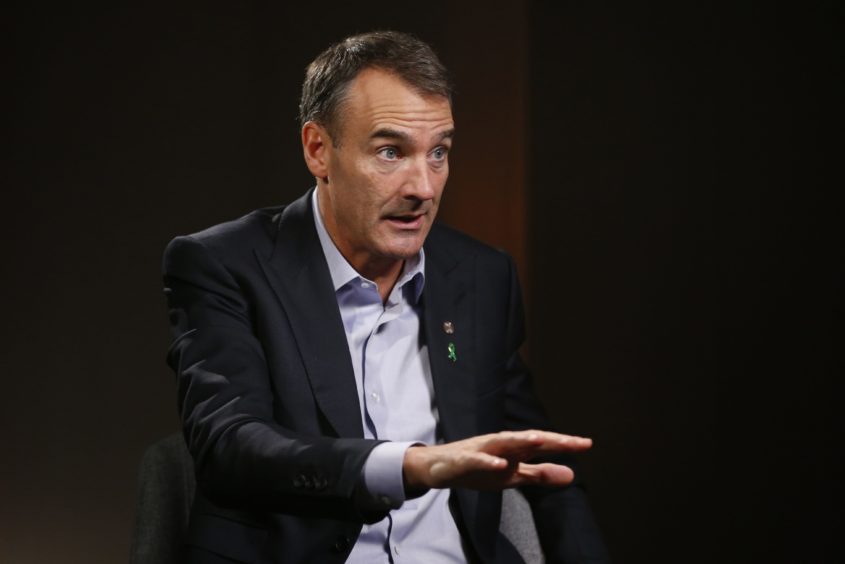 Oil giant BP has announced it expects to undertake a huge reduction in asset value during the second quarter of 2020, due to the combined hit of lower oil prices and the Covid-19 pandemic.
The firm, who announced plans to cut 10,000 jobs last week, said it anticipates non-cash impairment charges and write-offs between £10-£13 billion after tax.
BP has lowered long-term price assumptions up to 2050
It will also review plans to develop some of its exploration intangible assets.
Bernard Looney, BP chief executive officer, said: "In February we set out to become a net zero company by 2050 or sooner.
"Since then we have been in action, developing our strategy to become a more diversified, resilient and lower carbon company.
"As part of that process, we have been reviewing our price assumptions over a longer horizon. That work has been informed by the Covid-19 pandemic, which increasingly looks as if it will have an enduring economic impact.
"So, we have reset our price outlook to reflect that impact and the likelihood of greater efforts to 'build back better' towards a Paris-consistent world.
"We are also reviewing our development plans. All that will result in a significant charge in our upcoming results, but I am confident that these difficult decisions – rooted in our net zero ambition and reaffirmed by the pandemic – will better enable us to compete through the energy transition."
In an email to workers last week, chief executive Bernard Looney said the majority of workers affected by job cuts will be "office-based" with most of the cuts to be carried out this year.
The oil downturn, brought on by the Covid-19 pandemic, was to blame according to Mr Looney, which saw BP fall to pre-tax losses of £3.6billion for the first quarter of the year in April.
The cuts represent around 15% of the global workforce of more than 70,000.
It is understood about 2,000 of the redundancies will be in the UK, where the firm has 15,000 employees.
Charlie Kronick, senior climate adviser for Greenpeace UK, said: "This huge dent in BP's balance sheet suggests it has finally dawned on BP that the climate emergency is going to make oil worth less – something that smart investors have been warning for some time.
"This is long overdue, and accelerating the switch to renewable energy will be vital not only to the climate but to any oil company hoping to survive in a zero carbon future.
"BP must protect its workforce, and offer training to help people move into sustainable jobs in decommissioning and offshore wind."