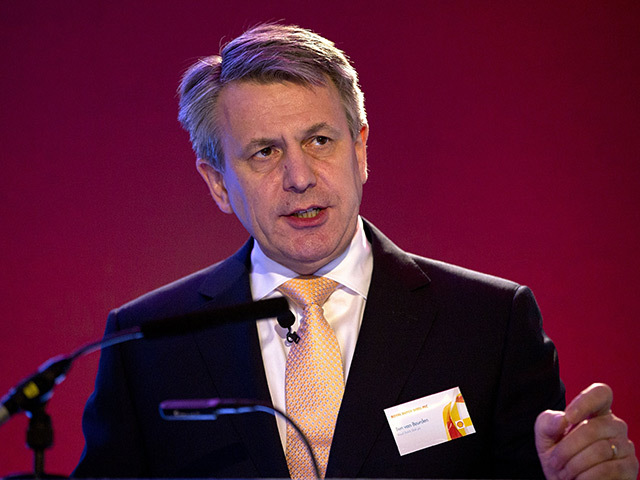 Shell will announce a major restructuring by the end of the year, according to a news report, as the firm makes a shift for the energy transition.
Reuters reports that chief executive Ben van Beurden told employees in a video interview that the move would involve job cuts as part of cost reductions, although figures have not yet been decided.
The news agency cited sources who saw the interview, posted on Shell's internal website.
The restructure will not take effect before 2021, they added.
It follows rival oil giant BP, who earlier this month announced 10,000 job cuts as a result of the oil downturn brought on by Covid-19, also citing the energy transition.
Unlike BP, however, Shell managed to stay in the black during its first quarter results and made a decision to cut its dividend for the first time since 1945.
BP fell to a £3.6bn pre-tax loss in Q1 but kept its shareholder payout, which amounted to more than £1.5bn.
In a statement, Shell said: "Over the coming months we will go through a comprehensive review of the company.
"Where appropriate we will redesign our organisation to adapt to a different future and emerge stronger."
Last week, consultancy Rystad Energy estimated every oil major would seek to cut headcount by around 10-15%, as Chevron and BP have already announced.
In a Bloomberg interview earlier this month, Mr van Beurden said he was "bothered" by Shell's depiction as an "unwelcome player" in the energy transition.
He said: "It bothers me to no end that we're being seen—not by our customers, by the way, but by segments of society—as almost an unwelcome player in the energy scene or in society as a whole. Forgive my bias, but I don't think that it's deserving fundamentally, and I don't think it does us justice. It doesn't do justice to the people in Shell. It doesn't do justice to the things that we are doing at the moment.
"I fundamentally believe we have a core role to play in the energy transition: the capabilities that we have, the scale that we bring, the insights, and everything else."
Recommended for you

Shell sets new record as annual profits more than double to $40bn