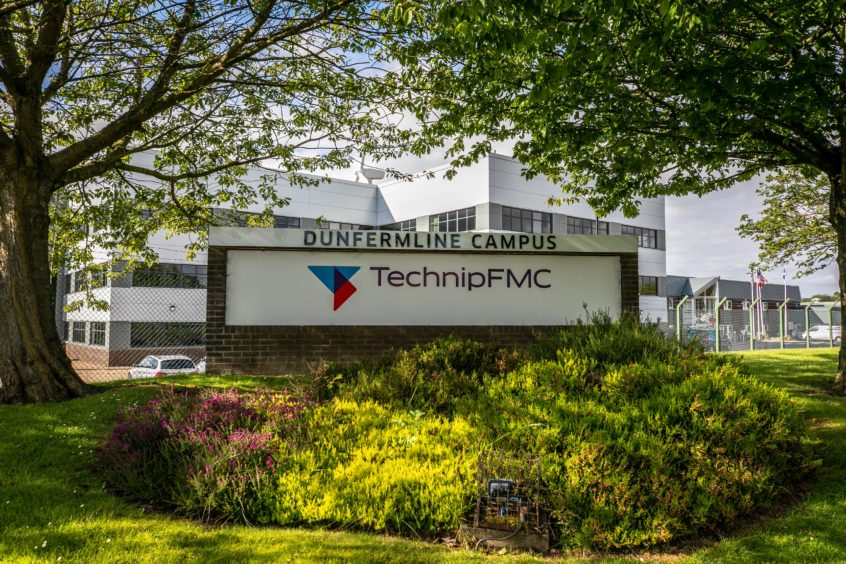 TechnipFMC plans to cut around 60 jobs in Fife after the price of oil and gas plummeted.
The energy services giant confirmed it is to enter into a period of "collective consultation" with its workforce in Dunfermline as it seeks to manage what it describes as an "unprecedented" situation in the sector.
The move towards redundancies will affect the firm's research, engineering, manufacturing and supply chain (REMS) business at Pitreavie Business Park, although it said other UK business units will not be impacted.
However, the worrying picture in the kingdom comes just a matter of months after the company said it would cut 70 posts at its site in Aberdeenshire and 700 jobs across its Norwegian operations.
A TechnipFMC spokesperson said: "Our industry continues to face challenging times due to the unprecedented market situation.
"Consequently TechnipFMC is taking decisive actions to adapt to this new context.
"This consultation process will be carried out in accordance with legislative requirements and is subject to consultation with employee representatives before any final decision is taken.
"Any decisions will be taken with the utmost sensitivity in terms of how they impact our employees, customers and communities. The company does not intend to communicate further on these actions.
"With a strong presence in Dunfermline, and in other locations across the UK, TechnipFMC remains committed to its current operations and to playing a part in the long-term future of the UK oil and gas sector."
The Courier understands staff were told of the plans earlier this week and union representatives are seeking talks with management.
One employee at risk of losing their job, who did not wish to be named, said the news had come as "no surprise" given the company had already started cost-cutting measures.
TechnipFMC recently announced spending reductions of more than 30% in response to the coronavirus outbreak.
"We've been expecting something like this – it's no surprise really," the employee said.
"It doesn't make it any easier though when everyone's got enough to worry about at the moment."
SNP MP for Dunfermline and West Fife Douglas Chapman said: "This is a hammer blow to the skilled workforce at TechnipFMC and highlights the great difficulties a lot of businesses are facing at the moment due to the current pandemic.
"The oil and gas industry has seen one of the biggest downturns in output as a result of COVID-19 and while oil prices are sitting around $41/barrel there is not a huge amount of investment going on.
"This is another demonstration of why we need to see a comprehensive range of support packages from the UK Tory administration in London.
"They hold the purse strings and that's why the Prime Minister's damp squib speech on Tuesday was such a disappointment, not only for businesses in the oil and gas sector, it needs to ensure all businesses can continue to trade and secure jobs until the economy picks up again."
Recommended for you

TechnipFMC, Odfjell and Altera win Rosebank contracts