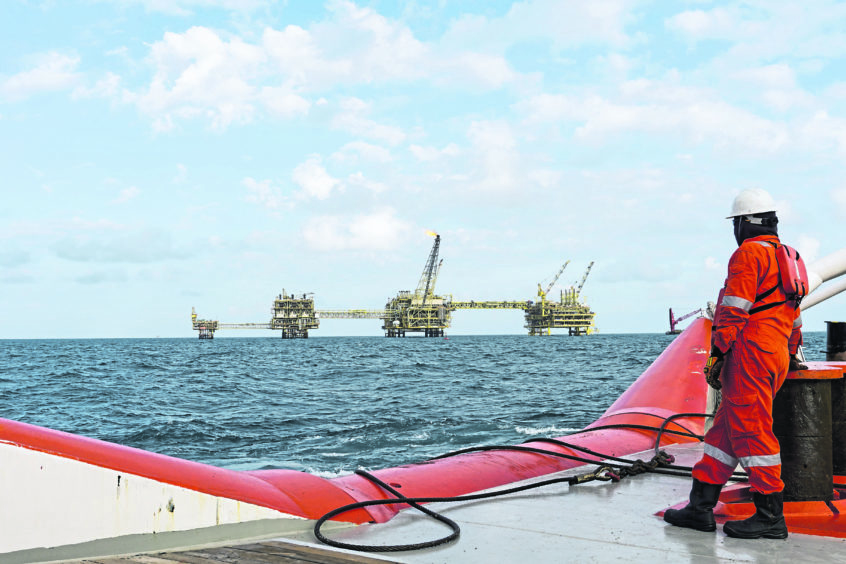 After servicing the hospitality, manufacturing, construction, oil and gas, marine, chemical and renewable energy sectors since its inception  in 2003, Hawkes Associates (UK) has marked the start of an exciting new phase in the company's development by rebranding to Hawkes Health.
The move is being driven forward by Hawkes Health's highly experienced and competent health risk management team.
Hawkes Health is a multidisciplinary environmental, health and safety consultancy working predominantly with the oil and gas and renewable energy sectors, both in the UK and internationally. The company's core expertise lies in occupational (industrial) hygiene and environmental health, including food safety, Legionella and water quality management.
As accredited health, safety and environmental management trainers, the company also provides bespoke training and coaching programmes, delivered remotely or via its web-based platform.
Hawkes Health can provide support to organisations who need assurance that their outsourced remote healthcare and medical emergency planning arrangements meet obligatory contractual requirements or SLAs.
In light of the Covid-19 pandemic, the company's clinical team is delivering a range of coronavirus-specific services. These include Covid RT-PCR testing, temperature screening, completion of Covid-19 risk assessments and the review of hygiene and cleaning standards.
The decision to rebrand to Hawkes Health was spurred by developments within the sector, where there is a greater emphasis on occupational health, environmental health and occupational hygiene. Health risk management is now a key priority for many organisations, which is why they enlist Hawkes Health as their trusted partner to help with both ongoing requirements and those which are temporary or sporadic in nature.
Building on its new vision for the future, Hawkes Health remains very much a family-oriented business. The company was founded by Darrin Hawkes, whose partner Michele Buckley is now managing director, while their son Dan has been promoted to board director, and is also one of the company's occupational hygiene consultants.
Their daughter Ellie joined the team to oversee the company's marketing activities and customer relations while also supporting the technical team.
Together, the expert team at Hawkes Health is committed to adding value to its clients through being knowledgeable, fact-based and purposeful.
You can find out more about Hawkes Health by visiting hawkeshealth.com, sending an email to enquiries@hawkeshealth.com or by calling (+44)122 467 4174.
Recommended for you
X

Film Ocean: Manage marine assets – and reduce HSE risk