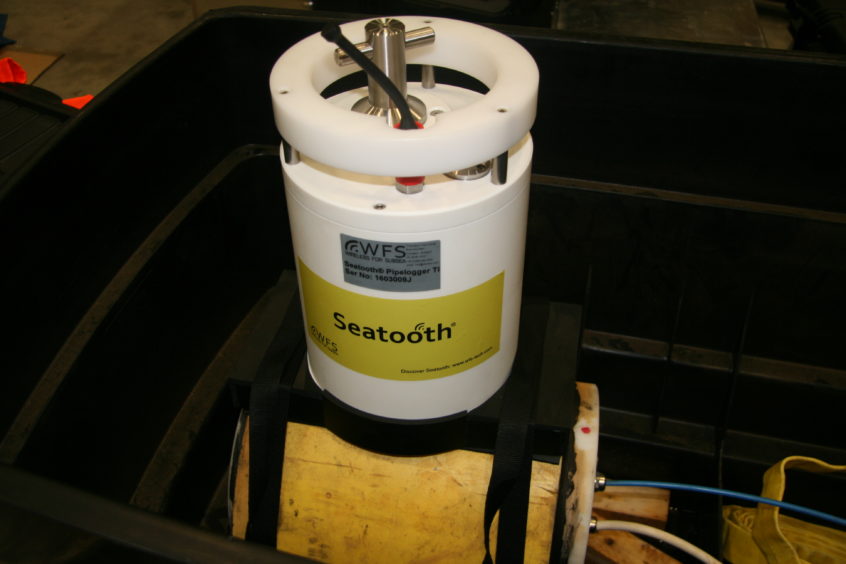 Award-winning Scottish subsea gadget firm WFS Technologies has been bought out of administration in a so-called "pre-pack" deal, saving 19 jobs.
GKFF EnNovo, an Oklahoma-based venture capital fund, snapped up the entire business and assets of WFS immediately following the appointment of joint administrators from KPMG.
The buyer — owned by the George Kaiser Family Foundation charitable trust — vowed to make multimillion-pound investments in Livingston-based WFS, which has now been renamed CSignum.
KPMG said the rescued firm suffered losses in recent years after making hefty investments in the development of its wireless subsea infrastructure monitoring devices.
The Covid-19 outbreak and crude price slump made securing sales and funding more difficult for WFS.
It was established in 2003 by Brendan Hyland, who held the chief executive role until earlier this year, when he was replaced by Peter Sharpe.
Mr Hyland remained a shareholder in the business, which won Oil and Gas UK's business innovation accolade in 2019.
Documents published by Companies House show GKFF EnNovo held almost 370,000 series "a" shares in WFS as of April 2019, and was a bond and floating charge holder.
Blair Nimmo, joint administrator and UK head of restructuring at KPMG, said: "We are delighted to have successfully completed a sale to GKFF EnNovo, protecting 19 jobs and safeguarding the technology and intellectual property developed.
"GKFF EnNovo is committed to the future success of the business and this acquisition will provide the new owners with a fantastic base from which to drive CSignum forward. I wish them every success for the future."
Mr Sharpe said: "We are pleased to have secured the new funding package from GKFF EnNovo.
"This opens up exciting opportunities and we are looking forward to growing the business, expanding our product range and continuing to deliver innovate solutions for our customers."
Pre-pack administrations are controversial because creditors can lose out as some debts are scrapped.