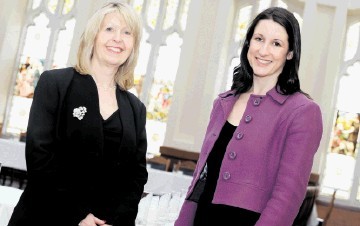 Labour's Treasury spokeswoman, Rachel Reeves MP, heard about how the oil and gas industry was tackling skills issues during a visit to Aberdeen yesterday.
Skills and workforce-development body Opito updated her on its work, aimed at linking firms with the education sector and government to better align teaching to the future skill requirements of the oil and gas industry.
Ms Reeves heard about a raft of grassroots projects which Opito runs with schools and colleges nationwide, involving more than a million young people to date.
She was also told about the organisation's involvement with the Scottish Qualifications Authority and efforts to increase the uptake of key science, technology, engineering and maths subjects among the next generation.
Opito managing director Larraine Boorman said: "The oil and gas industry, through Opito, invests substantially in skills and workforce development issues. The oil and gas sector offers young people limitless potential career opportunities. By facilitating direct links between education and industry, we aim to increase engagement and interest in oil and gas both as a source of further study and potential career choice."
Ms Reeves said: "No visit to Aberdeen would be complete without seeing the work behind making sure that employees in the oil and gas industry work in a safe environment."
Recommended for you

TechFest appoints oil industry veteran Brenda Wyllie as new chair