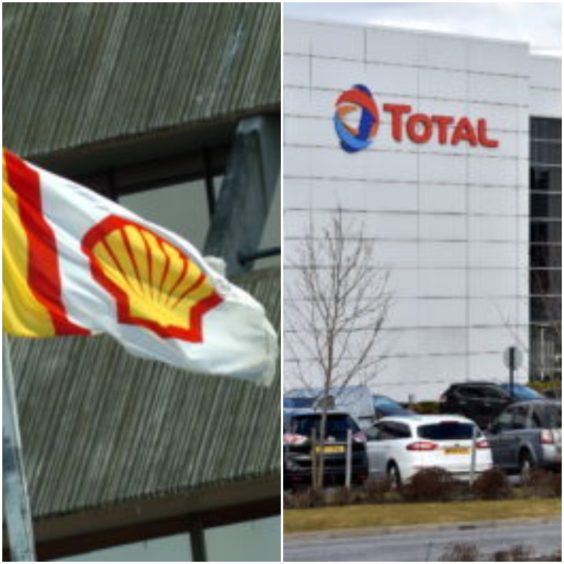 Shell and Total are being urged to put their money where their mouth is after a new report showed the pair are still investing much more in hydrocarbons than renewable energy.
Findings from the Institute for Energy Economics and Financial Analysis (IEEFA) revealed around 90% of the oil and gas majors capital expenditure continues to be on fossil fuels.
It estimates that both firms need to shift at least half of their total spend, around $10bn per annum, from oil and gas exploration to acceleration of renewable strategies.
Shell announced plans earlier this year to become a net-zero business by 2050 at the latest, while Total has pledged to do the same in Europe.
But the Cleveland-based IEEFA is warning those goals cannot be reached without exiting fossil fuel assets and that both firms are currently well short of the publicised sustainable energy targets.
Report author Clark Butler said: "Total is unlikely to meet its 2025 goal of 25 gigawatts of installed renewable energy on its current trajectory. And Shell's immediate plan to spend $6bn on renewable energy generation by the end of 2020 will also fail."
"It is difficult to see how either company will achieve the massive transformation in carbon intensity they aim for without a fundamental shift away from oil and gas investment.
"Shell and Total together are responsible for more carbon emissions than Germany, the world's sixth largest emitter. It is impossible for them to be net zero unless they invest more in zero emissions energy and less in fossil fuels."
A Shell spokesperson said: "We agree that action is needed now on climate change, we fully support the Paris Agreement and the need for society to transition to a lower-carbon future and we're committed to playing our part.
"As the energy system evolves, so will our business, to provide the mix of products that our customers need and extend the economic and social benefits of energy access to everyone. Earlier this year we set an ambition to be a net zero emissions energy business by 2050, or sooner."
We have contacted Total for comment.
Recommended for you

Sunak pledges £1.6 billion to try to show COP28 he's on message