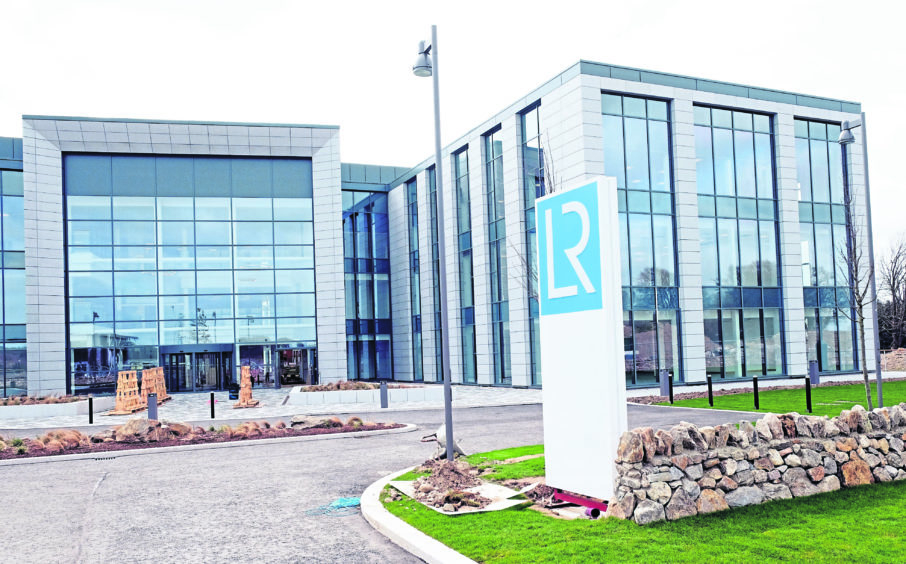 Former members of the Lloyds Register upstream consulting team say they are "building a better future" after the entire department was closed down.
Nearly 50 jobs were lost between Aberdeen and London last month when the group called time on the subsurface business.
However, despite the "huge shock" and current market downturn, several staffers have already managed to find new work by joining other businesses or setting up shop themselves.
Henk Kombrink, a senior geologist at Lloyds Register (LR) until the announcement, said it was "testament" to the experience and skills within the team.
He joined the Aberdeen business, then LR Senergy, in 2014.
"We were still recovering from the previous downturn, as with so many businesses in oil and gas", he said.
"Then obviously there was this Covid situation and very quickly we learned that they didn't have the confidence that we would recover quickly enough.
"We had a team of very senior people with good networks and experience and therefore confident to set up their own businesses."
Mr Kombrink was "not in panic mode" about redundancy as it has allowed him more time to grow his geology community interest business.
He splits his time between North Sea Core, an educational initiative set up in 2018, which includes sending core to universities as far afield as Italy and Saudi Arabia, and freelancing for subsurface site Expronews.
Also adapting to redundancy are four former Lloyds Register colleagues, each wth their own expertise, who have set up RAES Energy in London.
Geoscientist Neville Brookes, a director and team lead at RAES, said LR's reservoir and commercial services work was experiencing a "significant upturn" in early 2020, although Covid had reduced the workload.
When the decision to cut the department came, he and his colleagues realised "there would not be any jobs available for some time" so set up RAES.
The subsurface consultancy is seeking to take advantage of an anticipated pick up in the global M&A market.
"The business is very tight, but we believe with the right alliances we can get the business off to a good start", Mr Brookes said.
"For several of us we needed to take charge of our futures and get after the work, in a very tight, competitive market.  We are nothing if not adaptable and proactive."
Taking a similar approach was Jon Wix and Carsten Borch, who have set up BorchWix Energy Advisors.
Both senior members of the Lloyds Register team, they've gone into business together knowing that landing a well paid position elsewhere "was probably too much to expect given the market situation".
Instead they are offering services to clients whose contracts had to be terminated as the LR business was closed, while also "grasping the opportunity" for themselves.
Since setting up, the duo has entered into a technical alliance with London-headquartered consultancy ERCE, allowing them to continue to offer a suite of services.
They are focusing on the commercial market, providing services like competent persons reports on assets and other independent evaluations, which is "holding up" while Covid delays other work elsewhere.
On LR, Mr Wix said: "I think it is fair to say we initially were all shocked.
"I think we were expecting there would be probably fairly serious redundancies but not necessarily closing the whole thing down.
"From an initial negative, it seemed like, 'hang on a minute, there's a really good opportunity here to help our clients still and do something interesting for ourselves.'"
Mr Wix, who has been in the industry for more than 30 years, said he's faced redundancy a number of times but "luckily, it has always gone on to something better afterwards".
The pair are looking to grow the firm, potentially with more former LR colleagues going forward.
Mr Borch added: "It is something that was not planned to happen, we didn't expect this closure, but sometimes an opportunity pops up and you have to grab it.
"You sit back, reflect, you make a decision and move forward.
"You have good memories of what you've done but you look forward and try something new."