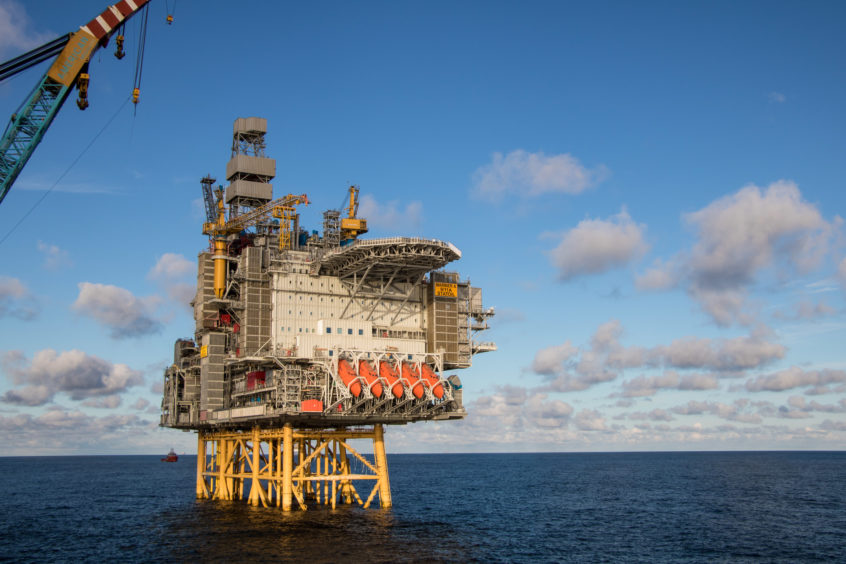 Norwegian energy giant Equinor warned of the continued considerable "uncertainty" caused by Covid-19 as it plunged into the red in the first-half of 2020.
Equinor suffered pre-tax losses of £503 million in the first six months of the year, against profits of £6.6 billion in the corresponding period in 2019.
First-half revenues fell by about a third to £17.7bn, as lower oil and gas prices took their toll.
The firm's performance was dented by net impairments of £2.2bn, attributed to lower short-term oil price assumptions and construction delays.
Energy Voice reported last month that Equinor had shelved a project to upgrade the intervention and completion unit on Equinor's Mariner A platform, east of Shetland.
Chief executive Eldar Saetre said: "We expect market volatility to continue going forward. The long-term market implications from Covid-19, with possible lower demand and reduced investments in the industry, remain uncertain."
Equinor said it was on track to cut its costs by around £550m and that unit production costs were down significantly.
The company was buoyed by temporary tax changes introduced in Norway to help firms progress with their investment plans.
These include an immediate reduction against the Norwegian special tax for capital expenditure and an ability to receive a cash refund on any trading losses over the next two years.
First half production totalled 2.1 million barrels of oil equivalent per day, up 1%.
Equinor deferred the production of large volumes of gas with the intention of selling it later at higher prices.
Mr Saetre said: "We have reduced costs, maintained solid operational performance and continued to prioritise value over volume by deferring significant flexible gas production to periods with higher expected prices.
"We also continued to progress our highly competitive project portfolio, supported by active policy measures in Norway enabling the industry to continue to work on planned projects that will stimulate new investments and maintain activity in a challenging period."
At the end of the second quarter, Equinor had completed 15 exploration wells with six commercial discoveries and two wells under evaluation.
Seventeen wells were ongoing at the quarter end.
Equinor is understood to be planning an exploration well on the Tiger Lily prospect in the central North Sea.
Recommended for you

Oil's wild ride is driven by a disruptive band of bot traders