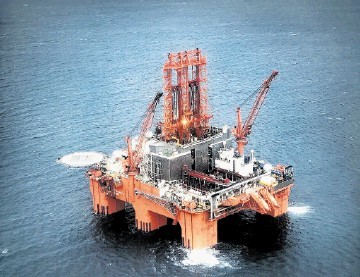 Eleven mobile units are currently active on UK E&A drilling duties; four exploration wells and seven appraisals including a sidetrack.
So far March has seen seven well spuds in contrast to a sole well spudded during February. Two well operations carried over from 2011 remain active (MPX's Orlando appraisal and BG's much longer running Jackdaw appraisal).
The jump in activity during March raises the number of well spuds so far in 2012 to 11 wells; 5 exploratory and six appraisals with no sidetracks yet reported.
On the development/ production drilling front 26 wells are operating from 14 mobile units and six platform-based rigs covering 18 fields. Included are the continuation of batch drilling programmes on Apache's Bacchus field (22/6c), E.On's Huntington field (22/14b) and EnQuest's Alma field redevelopment (block 30/24c) whilst multi-well programmes are ongoing at Apache's Forties (21/10) and ConocoPhillips's block 30/7a (Jasmine and Joanne fields).
Two E&A wells are now active. Chevron abandoned operations on well 213/28-1 on the Tertiary Aberlour prospect early in March after 120 days.
The Stena Carron drillship, following a stint in port in Norway, the spudded BP's dual objective North Uist/Cardhu well 213/25c-1 on March 25. Towards the end of February Total spudded well 205/9-2 on the Tomintoul prospect with the semi-submersible West Phoenix.
Northern North Sea:
Activity has ramped up and five wells are active. The Sedco 714 semi- completed operations on Total's Middle Jurassic well 3/14a-19Z, the Ardbeg prospect sidetrack, the rig moving a short distance to spud well 3/15a-15 on the Fettercairn prospect also for Total.
Awilco's WilHunter made some progress on MPX's well 3/3b-13 (Orlando appraisal) and reached the Jurassic reservoir. Well 9/3b-7 on Xcite's ultra-heavy Bentley oil field finally got underway with the Rowan Norway jack-up on March 18. Although anticipated as a development well, it has been designated as an appraisal.
The previous day Sterling spudded Cladhan South appraisal well 210/29c-5 with the semi- Sedco 704.
Most recently, on March 27, Valiant's season got underway when the Borgsten Dolphin semi- spudded Tybalt appraisal 211/8c-5.
Central North Sea:
Before moving to the NNS for Sterling, the Sedco 704 semisub drilled the Palaeocene Bluebell prospect well 15/24c-10 for Premier in rapid time (10 days to TD), but the well was abandoned dry. On March 10, Sumitomo commenced its first operated drilling programme with well 29/1c-9, targeting the Orchid prospect with the Sedco 711 semi-.
In Quadrant 30 the jack-up Ensco 101 spudded Maersk's Ockley appraisal 30/1d-12 on March 4.
Operations continue on BG's long-running and sidetracked Jackdaw appraisal, well 30/2a-8Z with jack-up Rowan Gorilla 6 and also on well 30/13b-10 (jack-up Galaxy 2) where GDF Suez is appraising the Jacqui discovery.
Although four development programmes are ongoing in the Southern North Sea, there is no current E&A drilling. The next spud may be Dana's Platypus appraisal on block 48/1a.
At long last weather conditions took a turn for the better and March saw a commensurate increase in UKCS E&A drilling activity, the 11 spuds to date in 2012 outstripping the seven spuds noted for the same period in 2011.
Looking ahead to Q2, we forecast conservatively, perhaps 10 – 15 well spuds, the lion's share of which will be exploratory.
Rig numbers will shortly be bolstered by the arrival of Transocean's GSF Arctic III semi- on contract to Nexen, marking the unit's return from Irish waters following a successful test programme on Providence's Barryroe accumulation on Celtic Sea block 48/24.
Simon Robertshaw's column is courtesy of North Sea analysts Hannon Westwood
Recommended for you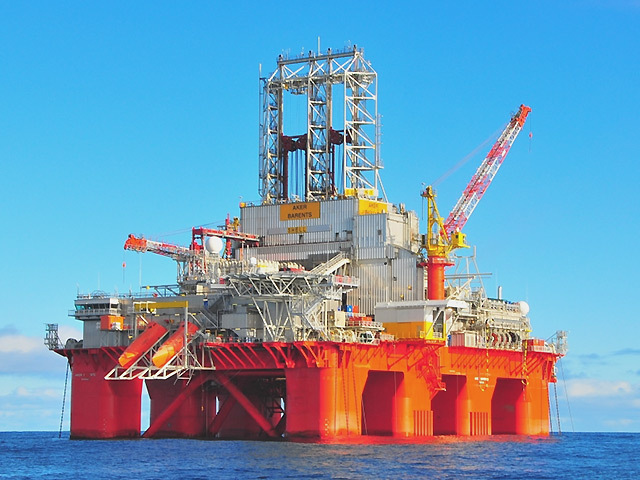 UK well slot – Big hopes at Benriach