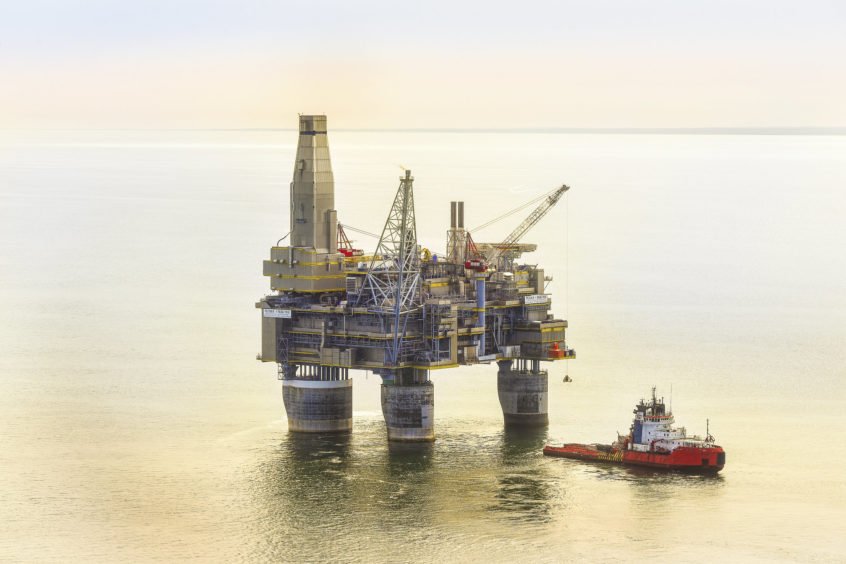 An Aberdeen-based engineering group is eyeing a boost from Russia's Far East after Covid-19 left it "scrimping and saving", its boss said.
But for the pandemic, Nucore might already have been toasted another lucrative contract win on the Sakhalin project, following on from the £1 million award clinched last year.
Instead, the company had to cut its cloth to fit the current challenging trading conditions, reducing its workforce by 15%, to 121 from 142, and lowering its sights in terms of revenue growth.
Chief executive Mark Fraser said the drop-off in activity levels, brought on by Covid and the crude price slump, had "pushed" Nucore back and forced bosses to "act swiftly".
Mr Fraser expects those layoffs to protect more jobs in the long run by making the business "sustainable".
He doesn't foresee the need for further job cuts and is in optimistic mood after welcoming furloughed staff back to the group's Bridge-of-Don base.
He said Nucore still had "plenty on the go" and was tendering for work in Azerbaijan, while also registering "quite a few enquiries" for projects closer to home and in the clean energy sector.
But another money-spinning contract from Russia would be very welcome for Nucore, formed in 2016 and backed by Lonsdale Capital Partners.
Its HVAC & Refrigeration Engineering (HVAC&R) subsidiary won last year's deal to design new exhaust ventilation systems for platforms off Sakhalin Island.
It was in esteemed company on a project operated by Sakhalin Energy Investment Company (SEIC), owed by heavyweights Gazprom, Shell, Mitsui and Mitsubishi.
After that job was wrapped up, Nucore – whose other subsidiary is fire safety and security systems firm Oteac — returned to Russia to carry out surveys with a view to upgrading other heating, ventilation and air conditioning systems.
Mr Fraser was confident at least one purchase order would already have been "in the bag" by now, had Covid-19 not struck.
He said enquiries with the client were "still live" and hopes to "get back over and get things moving" as soon as possible.
Mr Fraser said Nucore cultivated a good relationship with SEIC and labelled the first project a success.
Shipping was less expensive and time consuming than some might expect, while SEIC took care of visas for the team.
At the same time, the two parties did initially have to "feel each other out" on some issues.
It took some time to get a grip on the documentation required on the Russian side for imports and quality management.
"Designing the systems, getting equipment ready, shipping and installing — all that's hands-on, practical, logical stuff," Mr Fraser said.
"The holdups were on documentation. They were asking for a lot of things they did not need or things we'd not been asked for before"
Nucore also had to send some employees back to Russia in winter to iron out some kinks post-installation, as the operator was "trying to do things the systems were not capable of".
"That's a good example of why it's important to have us involved at the front end," Mr Fraser said.
With these experiences under its belt, a second project would be more efficient.
Mr Fraser spoke about the importance of employee welfare and Nucore's work with its charity partner, Mental Health Aberdeen.
"We are conscious of employee welfare at this time," he said. "That's going to be key over the next few months. We're seeing it. We're taking people back into the business in all different states of mind.
"Some are desperate to get back and are energised and enjoyed their break, raring to go. Others are lost and dishevelled and beat up. There pressures of life are very visible. It's going to be a really challenging time for most businesses."