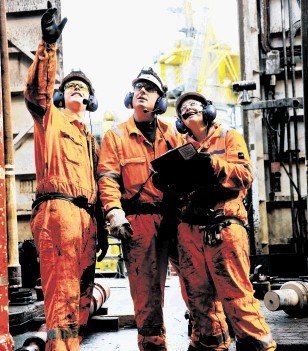 Global oilfield service provider Archer has won a major contract with Shell in the North Sea, which will lead to nearly 100 jobs.
It has been awarded a five-year deal to provide integrated plug and abandon (P&A) services across the Brent field operations.
The value of the work is undisclosed, but is understood to be worth tens of millions of pounds.
Shell began the long-term planning necessary for the decommissioning of the Brent field in 2006.
It has said it is a huge, complex and technically challenging undertaking that will span more than a decade.
Brent has been in service for more than 35 years and is formerly Shell's flagship asset on the UK continental shelf.
The field was discovered in 1971. Oil production began in 1975.
Then, following a £1.2billion development in the mid-1990s, Brent became predominantly a gas field.
Archer said the new contract would increase its activity on Shell's North Sea assets. The company has provided drilling, engineering, maintenance and operational support services on Shell's four Brent platforms and the Nelson installation since 2004.
Archer's North Sea president, Kjetil Bjornson, said: "We are extremely pleased to have been awarded this contract. It illustrates our ability to offer a unique range of expertise as an integrated specialist for P&A activities.
"We are committed to continuing to grow our business to be a dedicated provider of all P&A and decommissioning services."
Currently 190 of Archer's drilling crew, maintenance and engineering workers are based on the Nelson and Brent platforms.
Archer said it planned to add at least 90 further people to its Shell operations over the next 12 months.
The oilfield service provider, which has its main North Sea bases in Stavanger and Aberdeen, employs more than 8,500 people worldwide.
Just over a year ago Norway-based Seawell completed its acquisition of Houston-based Allis-Chalmers Energy in a move creating the enlarged group now called Archer.
Recommended for you

M&A activity remains buoyant in H2 2022