There are only days left to submit applications for the 2012 intake of the UK oil and gas industry's Modern Apprenticeship scheme.
About 100 trainee posts are available annually on the project, which boasts one of the best retention rates in the country with 93% of apprentices completing the course and going on to find employment compared with the national average of 55%.
Offshore operators and contractors have invested more than £70million into the technician scheme.
Managed by industry skill body Opito in partnership with the Engineering and Construction Industry Training Board, it covers the mechanical, electrical, instrumentation and process disciplines and has seen more than 1,100 young people enter the oil and gas sector in the last decade, creating a grassroots solution to the industry-wide skills shortage.
Opito managing director Larraine Boorman said: "Almost one million young people aged 16-24 are not in school, work or training according to recent government figures and employment rates for school leavers are continuing to fall, making it increasingly difficult for young people to take the first step into a career.
"The oil and gas industry has recognised there is a real need to widen the talent pool and bring more appropriately skilled people into the sector to secure the skills needed for its future success."
The deadline for applications to the current intake is Friday.
Applicants must be at least 16 and six months by September 1.
Recommended for you
X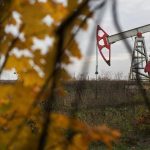 Aberdeenshire pupils launch their own 'fictional' oil fields
Read the latest opinion pieces from our Energy Voice columnists