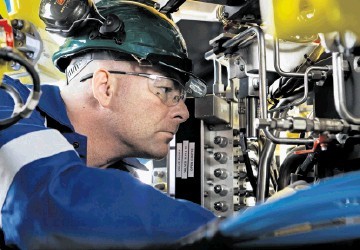 Hydrasun, a specialist provider of integrated fluid transfer, power and control services to the global energy market, said yesterday it had landed three deals worth a combined £3.5million a year to the Aberdeen company.
The agreements are for work in the North Sea and internationally.
GE Oil & Gas Vetco Gray has selected Hydrasun as a technical partner to supply a range of tubing and hydraulic fitting products, initially for one year with options to extend.
A deal for one year with options to extend involves supplying Expro with a wide range of hose assemblies, fluid connector products and instrumentation products.
The third agreement, which is with an unnamed oilfield services company, is for three years.
It involves providing hose assemblies, fluid connector components and instrumentation product lines, as well as support services.
Bob Drummond, chief executive of Hydrasun, said: "All three frame agreements are with existing customers, which is a fantastic endorsement of the quality of product and level of service we provide."
Hydrasun currently exports to more than 50 countries and has international operational bases in Azerbaijan, Kazakhstan, Brazil and the Netherlands as well as a presence in West Africa, US Gulf of Mexico and the Middle East.
The company founded in 1976 has grown to have nearly 600 employees, the majority of them based in the UK.