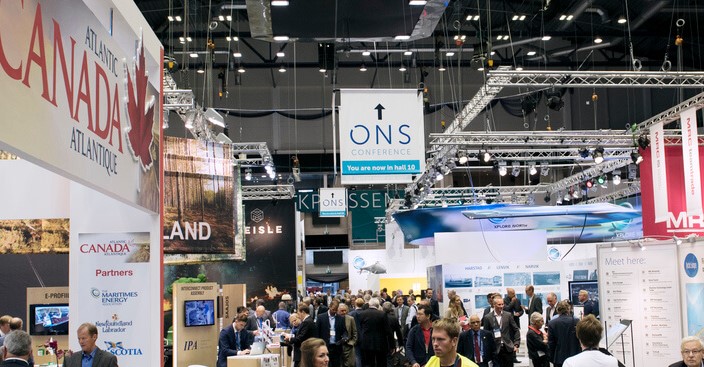 Organisers of the ONS conference in Norway are mulling their next steps as exhibitors demand refunds for the cancelled event.
This is the first time since 1974 that the bienneal conference has had to be called off, becoming "impossible" to hold in 2020 due to Covid-19.
More than 70,000 people from more than 100 countries, including the UK, were expected to attend this year's event in Stavanger.
However, a group of exhibitors have threatened a lawsuit against the ONS Foundation who have so far only offered a 55% refund of the 2020 event and a 70% discount for the next ONS in 2022.
Framo, an oil and gas firm in Norway leading that movement, suggested ONS is "going to war" with its clients.
However, the ONS foundation, a non-profit which has equity of just 45 million NOK (£3.8m), said that issuing complete refunds would mean it going bankrupt, according to the Stavanger Aftenblad newspaper.
The ONS board met yesterday to discuss new proposals and hopes to make an announcement later this week, a spokeswoman confirmed to Energy Voice, however any move is dependent on government support being approved.
Last week Norway's energy minister Tina Bru announced a 21 million NOK (£1.8m)  support package to help make up the deficit, however this is subject to approval by Norway's parliament as it is a minority government.
ONS is one of a host of oil and gas industry events which have faced cancellation this year in light of the pandemic, although others have issued more substantive refunds to exhibitors.
The foundation's CEO, Leif Johan Sevland, said it was "truly hard to take" when the news was announced in April.
He added: "With the situation of the global Covid-19 coronavirus pandemic, it would be impossible to go through with this year's planned event."
A digital version of the ONS event is scheduled for August 31 – September 2.
Recommended for you

Can oil ever be green? Norway turns to wind-powered drilling