Oil and gas-related activity at Lerwick harbour more than doubled in the first three months of the year as it continued to benefit from Shetland's booming energy industry.
Lerwick Port Authority (LPA) said yesterday it handled 24,254 tonnes of oil-related cargo in the first quarter, up nearly 103% on the same period last year, while 127 support vessels used the harbour, meaning tonnage increased 120% to 508,575 gross tonnes.
The figures come just a month after Lerwick's deepwater berth opened to accommodate larger vessels for the energy sector.
LPA had pushed forward its work on a new 262-foot section of deepwater quay at Greenhead so Technip could use the port for its work to reinstate the Gryphon field 90 miles south-east of Shetland.
Victor Sandison, LPA's deputy chief executive, said the first-quarter results underlined the value of the Greenhead investment.
Overall, the number of vessels calling at Lerwick increased 3.7% to 1,149, while cargo was up 14.9% at 205,406 tonnes.
Fish landings and ferry passengers at the harbour were down, however. More than £13million of fish was landed at the port, but the 13,896 tonnes was 38% lower year-on-year.
Nearly 17,200 ferry passengers used Lerwick, but this was 12% lower than the first three months of 2011 because both ferries sailing on the Scottish mainland route were dry-docked for servicing. Mr Sandison said: "While specific factors had negative influence on two key sectors – passenger traffic and fish landings – the outlook for the port is positive, with the prospect of a record cruise season . . . and continuing strong offshore industry activity."
Recommended for you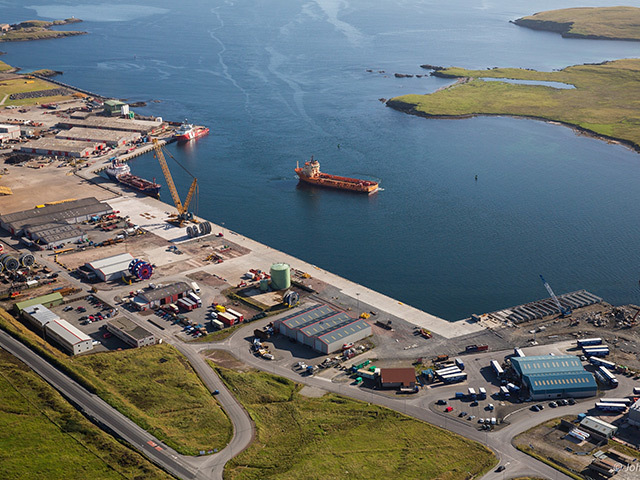 Lerwick harbour facing strike action on Monday